Die Kapitane transport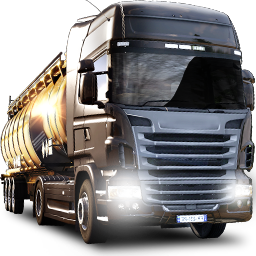 ETS2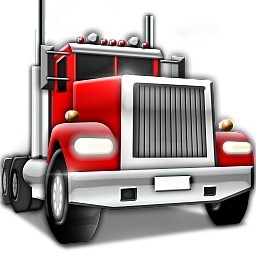 ATS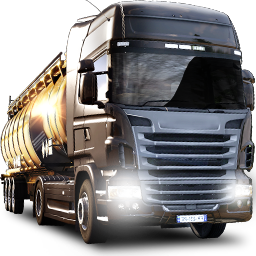 Award
TOP km
- November 2022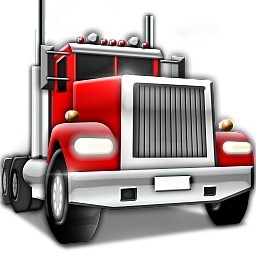 Award
TOP km
- September 2021
Naše konzervativní firma (založena 7.3.2015) - člen skupiny
Die Kapitane group
- přijme zodpovědné a vyzrálé členy, kteří jezdí pro radost a preferují simulaci před arkádou.
Motto: Jezdíme když můžeme, když nemůžeme - nejezdíme.
Požadujeme:
- slušné chování a loajalitu k firmě
- věk nad 20 let (opravdu 20+, kromě případných rodinných příslušníků stávajících členů, zde může být za určitých předpokladů udělena výjimka)
- dodržování pravidel firmy a TrucksBooku
- češtinu nebo slovenčinu
- jezdit do 100km/h (ETS2) / 80mph(ATS) - pro započtení do "reálných" statistik na TB (píšeme to na rovinu, nebudeme to maskovat - jako jiné firmy - za doručení nákladu bez rizika poškození a pod. - to se dá poškodit i v 60kmh :-) )
Nabízíme:
- firemní garáž (pro ETS2) a další doplňky (pro platovou třídu 2 a vyšší)
- na některé vozy firemní skin - není podmínkou
- kolektiv vesměs "starých pardálů" (věkový průměr přes 30let)
- pro aktivní členy budou určitě zajímavé i probíhající soutěže o DLC na Steamu
- funkce dispečera pro vlastní potřebu na vyžádání
Komunikace probíhá na chatu firmy na Skype, příp. na fóru.
Na firemním chatu neřešíme politiku.
Jezdíme singlplayer i multiplayer, příp.VTCWorld/Simulation. Pro případné jezdce MP (jejich počet se pozvolna zvyšuje) je k dispozici TeamSpeak . Oficiální konvoje jezdíme na serveru Promods příp. US SIM / ATS US SIM.
Doporučený měsíční nájezd je 5.000km,
pokud nebude splněn, bude členu snížena platová třída o jeden stupeň na dobu jednoho měsíce.
Zařazení do platových tříd probíhá první den v měsíci.
Výplata mzdy - se neprovádí. Mzda je využívána v soutěžích o ceny.
Pokud člen neujede za předchozí 3 měsíce aspoň 10.000km, bude s ním rozvázána spolupráce.
Nový člen musí ujet aspoň 10.000km v každém z prvních třech měsíců u firmy.
Více na našem webu
http://dktransport.webnode.cz
Masové nábory již neprovádíme, přijímáme ty, kteří mají zájem být našimi aktivními členy.
!!! Bez vyplněného přihlašovacího formuláře na webu nebudou přímé přihlášky na Trucksbooku akceptovány. !!!
External image
If you want to display external images, you need to enable user-generated cookies
here
.
https://info.flagcounter.com/nxA5
No limit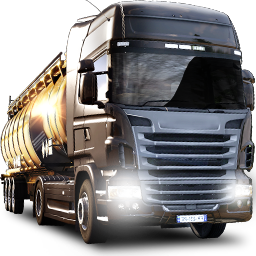 No limit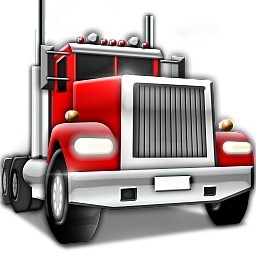 No limit
Používat standardní DLC a další mody, které neovlivní "reálnost" najetých kilometrů.

Zákaz používání cheatů, vypínání policie a poškození nákladu.

Používat pouze motory reálných výkonů daných tahačů (nejsme závodníci)!!!

Chovat se slušně jak při vnitrofiremní, tak veřejné komunikaci.

Dodržovat základní pravidla silničního provozu.
- jezdit do 100km/h (ETS2) / 80mph(ATS) - pro započtení do "reálných" statistik na TB
( limit závodních kilometrů je 3.000km / měsíc. V případě, že přesáhnete uvedenou mez, tak počet závodních kilometrů nesmí činit více jak 25% celkových kilometrů za měsíc).


Firma byla založena členy Die Kapitäne,
ale nebráníme se novým členům od 20-ti let.

Pokud člen neujede za předchozí 3 měsíce aspoň 10.000km (v reálných statistikách), bude s ním rozvázána spolupráce.
Toto se nevztahuje:
a/ na vedení firmy - zástupce. Zástupce je však povinen ujet 180.000km (v reálných statistikách) za posledních 12 měsíců.
b/ na nové členy. Nový člen musí ujet aspoň 10.000km (v reálných statistikách) v každém z prvních třech měsíců u firmy. Pokud nový člen nastoupí do firmy po 15-tém dni v měsíci a neujede 10.000km (v reálných statistikách), tak se na něj toto pravidlo nevztahuje a daný měsíc se nezapočítává, tzn. že povinnost přechází na následující měsíce.


Prosím, občas sem nahlédněte, pravidla budou průběžně aktualizována.

P.S. add přihlášky
!!! Bez vyplněného přihlašovacího formuláře na webu nebudou přímé přihlášky na Trucksbooku akceptovány. !!!

Na firemním chatu neřešíme politiku.
28.11.2021