The company was dissolved!
BRAZIL TRANSPORT COMPANY
No limit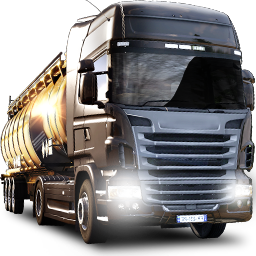 No limit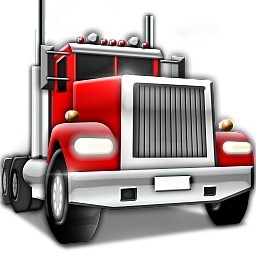 No limit
External image
If you want to display external images, you need to enable user-generated cookies
here
.
REGRAS GERAIS
1- RESPEITAR CONVIDADOS OU COLEGAS DE EQUIPE.
2- RESPEITAMOS A VELOCIDADE LIMITE DE 100KM/H.
ᴏʙs: ᴜʟᴛʀᴀᴘᴀssᴀɴᴅᴏ ᴇssᴀ ᴠᴇʟᴏᴄɪᴅᴀᴅᴇ ᴀ ᴄᴀʀɢᴀ ɴᴀᴏ ᴄᴏɴᴛᴀʀᴀ ᴘᴏsɪᴛɪᴠᴀᴍᴇɴᴛᴇ ᴘᴀʀᴀ ᴇᴍᴘʀᴇsᴀ ᴇ ᴘᴀʀᴀ sᴜᴀ ᴄᴏɴᴛᴀ.
3- SIGA AS REGRAS DE TRANSITO ESTABELECIDAS TANTO PELA SCS, COMO TAMBÉM PELO TRUCKSBOOK (TB) E TRUCKERSMP.
4- NÃO SE ENVOLVER EM BRIGAS DURANTE SUA VIAGEM OU INTERNAMENTE NA EMPRESA.
ᴏʙs: ᴇᴍ ᴄᴀᴜsᴏ ᴅᴇ ᴘʀᴏʙʟᴇᴍᴀ ɪɴᴛᴇʀɴᴏ ᴅᴀ ᴇᴍᴘʀᴇsᴀ, sᴏʟɪᴄɪᴛᴇ ᴜᴍ ᴍᴇᴍʙʀᴏ ᴅᴀ ᴀᴅᴍ ᴘᴀʀᴀ ʀᴇsᴏʟᴠᴇʀ.
5- ENTREGAR SUA VIAGEM DE PREFERENCIA SEM DANOS E NO TEMPO DETERMINADO PELO JOGO.
ᴏʙs: ᴀᴄɪᴅᴇɴᴛᴇs ᴀᴄᴏɴᴛᴇᴄᴇᴍ, ᴍᴀɪs ᴘᴇɴsᴇ ᴀɴᴛᴇs ᴅᴇ ᴀɢɪʀ ᴇ sᴇᴊᴀ ʀᴇsᴘᴏɴsᴀᴠᴇʟ.
6- MANTENHA O RESPEITO NO DISCORD E GRUPOS DO WHATSAPP.
7- TAG DA EMPRESA NO TRUCKERSMP COMO OBRIGATÓRIO.
8- REGRAS RESPEITADAS EM DIA DE COMBOIO:
- ᴠᴇʟᴏᴄɪᴅᴀᴅᴇ ᴍᴀxɪᴍᴀ ᴅᴇ "90ᴋᴍ/ʜ";
- ɴᴀᴏ ᴜʟᴛʀᴀᴘᴀssᴀʀ;
- ᴍᴀɴᴛᴇʀ ᴜᴍᴀ ᴅɪsᴛᴀɴᴄɪᴀ ᴍɪɴɪᴍᴀ ᴅᴇ "100 ᴍᴇᴛʀᴏs" ᴅᴇ ᴅɪsᴛᴀɴᴄɪᴀ ᴅᴏ ᴄᴏᴍᴘᴀɴʜᴇɪʀᴏ ᴅᴀ ғʀᴇɴᴛᴇ, ᴘᴀʀᴀ ᴇᴠɪᴛᴀʀ ᴜᴍ ᴘᴏssɪᴠᴇʟ ᴀᴄɪᴅᴇɴᴛᴇ;
- ᴜsᴏ ᴏʙʀɪɢᴀᴛᴏʀɪᴏ ᴅᴀ ᴘɪɴᴛᴜʀᴀ ᴏғɪᴄɪᴀʟ ᴅᴀ ᴇᴍᴘʀᴇsᴀ;
- ᴇsᴛᴀʀ ᴀᴛᴇɴᴛᴏ ᴀs ɪɴᴅɪᴄᴀᴄᴏᴇs ᴇ ᴄᴏᴍᴀɴᴅᴏs ᴅᴏ "ᴘʀɪᴍᴇɪʀᴏ ᴅᴏ ᴄᴏᴍʙᴏɪᴏ (ᴘᴜxᴀᴅᴏʀ)";