The company was dissolved!
GIGΛ Logistics
If you want to apply please do it at our TMP VTC!:
https://truckersmp.com/vtc/25774
English
GIGA Logistics is a modern and non-commercial VTC. We attach great importance to professionalism, but do not forget to have fun. Here is the proof: Joining is only possible with a TMP account. GIGA was founded on 10.05.2021 by an experienced team that has been working in the international community for a long time. Therefore, we wrote our concept from good experience. The community between our members if very important for us and at the same time we make it as easy as possible for everyone. Don't worry about our activity rules, together we forget about the time. The text could be longer, but you have to convince yourself. Normally it should say "Join now", but you don't want to miss out on the fun. So see you soon!

Deutsch
GIGA Logistics ist eine moderne und nicht kommerzielle VTC. Wir legen großen Wert auf Professionalität, vergessen aber dabei den Spaß nicht. Hier der Beweis: Beitritt nur mit TMP Account möglich. Gegründet wurde GIGA am 10.05.2021 von einem erfahrenen Team, welches schon länger im internationalen Bereich tätig ist. Daher schrieben wir unser Konzept aus guter Erfahrung. Wir legen großen Wert auf Gemeinschaft und Zusammenhalt und machen es gleichzeitig allen so leicht wie möglich. Mach dir keine Gedanken über unsere Aktivitätsvorschriften, gemeinsam vergessen wir die Zeit dabei. Zwar könnte der Text noch länger sein, aber überzeugen musst du dich selber. Normalerweise müsste hier auch "Trete jetzt bei" stehen, aber du willst den Spaß bei uns ja nicht verpassen. Bis gleich!
▬▬▬▬▬▬▬▬▬▬▬▬▬▬▬▬▬▬▬▬▬▬▬▬▬▬▬▬▬▬▬▬▬▬▬▬▬▬▬▬▬▬▬▬
-Schlumpf GMBH-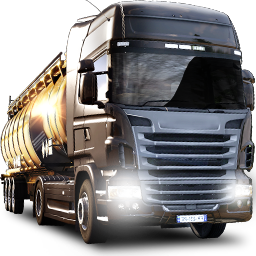 Limit 3 000 km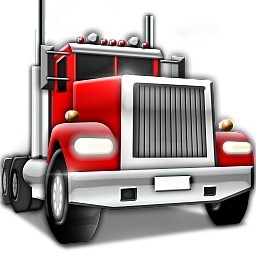 No limit
Requirements to join
-You must be at least 14 years old
-You have to be a member of our Discord
-Minimum of 100 hours played in game
-You should not have more than 2 active bans
-You should know the English or German language
-The TruckersMP rules must be abide all the time!
-If you meet all this requirements please copy the application form and apply here at TMP!
[b]
Anforderungen[/b]
-Du solltest mindestens 14 Jahre alt sein
-Du musst bereits auf unserem Discord sein
-Du solltest mindestens 100 Spielstunden in ETS haben
-Du solltest nicht mehr als 2 aktive bans haben
-Du solltest die Deutsche oder Englische Sprache beherrschen
-Die TruckersMP Regeln müssen jederzeit eingehalten werden!
-Wenn du all diese Anforderungen erfüllst kopiere bitte die Bewerbungsvorlage aus dem Post und bewirb dich hier!
English
Activity rules:
-You should show activity on Discord, convoys and with km.
-You should drive at least 3.000 km per month (not more than 100km/h).
-If you are longer than 7 days inactive please mention that here: #report-absent
Game related rules:
-Your playertag should be GIGΛ Logistics all the time.
-You have to use the VTC paintjob at convoys (5 drivers+).
-You should follow all TruckersMP and GIGA rules.
General rules:
-Be respectful and friendly to everyone.
-You have to be in our Trucksbook and TruckersMP VTC.
-Instructions given by a higher Staff have to be followed.
-If you break one of these rules you will receive a warn.
-> After 3 warnings you will be kicked.
Deutsch
Aktivitätsregeln:
-Du solltest Aktivität auf Discord, Konvois und mit Km zeigen.
-Du solltest mindestens 3.000 km pro Monat fahren (nicht mehr als 100km/h).
-Wenn Du länger als 7 Tage inaktiv bis, melde dies bitte hier: #report-absent
Spielbezogene Regeln:
-Dein Playertag sollte die ganze Zeit GIGΛ Logistics sein.
-Du musst die VTC-Lackierung bei Konvois (5 Fahrer+) verwenden.
-Du solltest alle TruckersMP und GIGA Regeln befolgen.
Allgemeine Regeln:
Sei respektvoll und freundlich zu allen.
Du musst in unserer Trucksbook und TruckersMP VTC sein.
Anweisungen von höheren Mitarbeiter, müssen befolgt werden.
Wenn Du eine dieser Regeln brichst, erhältst Du eine Verwarnung.
-> Nach 3 Verwarnungen werden Sie gekickt.