Let's rock the road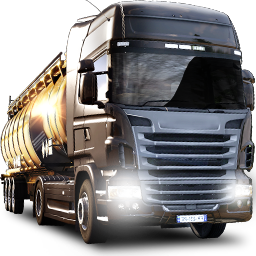 ETS2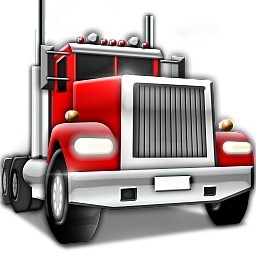 ATS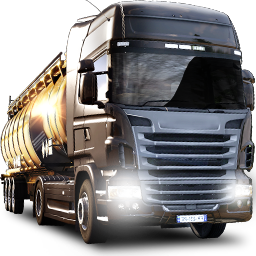 Award
TOP km
- 2022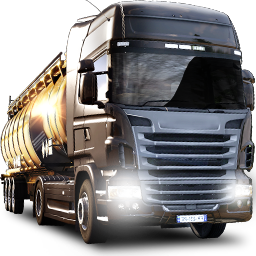 Award
TOP km
- 2022
Ahojte a vitajte u Let´s rock the road.
Nasa spolocnost sa zaobera virtualnou nakladnou dopravou a je uvedena na trh s cielom spojit ludi na celom svete so zabavou pri spolocnej jazde ulicami TruckersMP. Aby bolo mozne byt uspesny vo V.t.c., ocakavame, ze vy, nasi drahi vodici, budete moct uspesne fungovat ako tim.
Limit 20 000Km
- povinny pre kazdeho. Nad limit jazdi kazdy, kolko moze. Sme vdacny za kazdy kilometer.
Kamion
- jazdi kazdy, aky chce.
Firemny skin
- povinny len na oficialnych konvojoch. Inak kazdy jazdi skin, aky chce.
Tag v multiplayeri
- je povinny.
Avatar
- je povinny na Trucksbooku. Steam a Discord je dobrovolny.
Discord
- kazdy by mal byt zucastneny kvoli komunikacii, avsak kto chce prist na voice moze, ale nie je povinnost.
Kazdy ma rolu dispecera.Vsetci sme si rovni a kazdy moze vyjadrit svoj nazor.
Zameriavame sa hlavne na ETS, ale ak chcete jazdit ATS, nie je problem. V ATS nemame ziadny mesacny limit najazdenych kilometrov.
Maximalna rychlost je 100 km/h.
Mas zaujem? Pripoj sa k nam a presvedc sa. Tesime sa na stretnutie s Vami. :-)
Kontakt:
1.
https://www.instagram.com/letsrocktheroad/
2. lrtrtrucking@gmail.com
Pozdrav i dobrodošli u Let's rock the road.
Pokrenuta je naša Virtualna kompanija za transport s ciljem povezivanja ljudi širom sveta radi zabave vožnje zajedno po Ulicama TruckersMP-a. Da bismo mogli reagovati u podružnici V.t.c, očekujemo vas, dragi vozači i vozačice da uspešno delujemo skupa kao ekipa.
Ograničenje 20 000 km
- obavezno za sve. Svako vozi preko limita koliko može. Zahvalni smo za svaki kilometar.
Kamion
- se vozi po želji.
Firmski skin
- obavezan samo na zvaničnim konvojima. Skin se bira po zelji ako nije zvanicni konvoj.
Tag multiplayera
- je obavezan.
Avatar
- je potreban na Trucksbooku. Steam i Discord su po zelji.
Discord
- je potreban u vezi komunikacije. Prisustvo na voicu nije obavezan. Samo po zelji.
Svako ima ulogu dispečera.Svi smo jednaki i svako može da izrazi svoje mišljenje.
U glavnom smo fokusirani na ETS, ako želite da vozite ATS i to nije problem. U ATSu nema mesečnog limita milja/kilometara.
Naše ograničenje brzine je 100 km/h.
Ste zainteresovani? Pridruži te nam se. Radujemo se vama. :-)
Kontakt:
1.
https://www.instagram.com/letsrocktheroad/
2. lrtrtrucking@gmail.com
Hello and welcome to Let´s rock the road.
Our Virtual trucking company is launched with the aim of connecting people worldwide to having fun of driving together through the streets of TruckersMP. In order to be able to react in the V.t.c. branch, we therefore expect you, your dear drivers, to be able to act sucessfully as a team.
Limit 20 000 km
- mandatory for everyone. Everyone drives above the limit as much as they can. We are grateful for every kilometer.
Truck
- everyone drives which he want.
Corporate skin
- mandatory only on official convoys. Otherwise, everyone drive the skin as he want.
Tag in multiplayer
- is required.
Avatar
- is required on Trucksbook. Steam and Discord are optional.
Discord
- everyone should be involved for communication, but whoever wants to access the voice can, but is not obliged.
Everyone has the role of dispatcher.We are all equal and everyone can express his opinion.
We are driving ETS, but if you like you can also drive ATS. Here is no monthly limit.
Our speedlimit is 100Km/h.
Are you interested? Then just come to us. We are looking forward to you. :-)
Contact:
1.
https://www.instagram.com/letsrocktheroad/
2. lrtrtrucking@gmail.com
Hallo und herzlichen willkommen bei Let´s rock the road.
Unser Unternehmen ist im virtuellen Güterverkehr tätig und wurde mit dem Ziel gegründet, Menschen weltweit zu verbinden, um gemeinsam mit Spaß und Freude auf den Straßen von TruckersMP fahren zu können. Um als V.t.c. erfolgreich zu sein, erwarten wir daher Euch liebe Fahrer und Fahrerinnen, um als Team erfolgreich agieren zu können.
Limit 20.000 km
- verpflichtend für jeden. Jeder fährt so viel wie er kann über das Limit hinaus und wir sind für jeden Kilometer dankbar.
Der LKW
- freie Auswahl.
Firmen Skin
- nur bei offiziellen Konvois erforderlich. Ansonsten liegt die Entscheidung bei Dir.
Tag im Multiplayer
- ist erforderlich.
Avatar
- wird auf Trucksbook benötigt. Auf Steam und Discord nach Deinem Wunsch.
Discord
- wird benötigt, um mit der Firma kommunizieren zu können. Es besteht keine Voice Pflicht.
Jeder hat die Rolle des Disponenten.Wir sind alle gleich und jeder kann seine Meinung frei äußern.
Wir konzentrieren uns hauptsächlich auf ETS, aber wenn Du ATS fahren möchtest, ist dies kein Problem. Wir haben kein monatliches Limit in ATS.
Die Höchstgeschwindigkeit, die bei uns gefahren wird, liegt bei max. 100 km/h.
Bist du interessiert? Mach mit und überzeuge Dich selbst. Wir freuen uns darauf, Dich kennenzulernen. :-)
Kontakt:
1.
https://www.instagram.com/letsrocktheroad/
2. lrtrtrucking@gmail.com
Hallo en wees welkom bij Let's Rock the Road.
Ons bedrijf is gelanceerd met het doel om mensen wereldwijd te verbinden. Daarnaast is het plezier hebben samen op TruckersMP erg belangrijk. Het is ook belangrijk dat we als team zullen samenwerken en succesvol te zijn.
Er is een 20.000km limiet voor iedereen.
- maar iedereen rijd meer dan de maandelijkse limiet en probeert zo veel mogelijk te doen als hij kan.
Verder is er een VTC skin die gebruikt wordt tijdens de konvooien die op Zaterdag of Zondag zullen zijn.
- in je eigen tijd mag je je eigen skin gebruiken, dus buiten de officiele konvooien om.
Er is een in game tag die iedereen gebruikt en verplicht is.
Dit geld ook voor de avatar die je krijgt en gebruikt op je Trucksbook profiel.
- Steam en Discord zijn optioneel maar geen verplichting.
Iedereen is binnen het bedrijf Coordinator en daardoor kun je gebruik maken van de Trucksbook Dispatcher, daarmee kun je ritten zelf samenstellen.Iedereen is in het bedrijf gelijk aan elkaar, je mag je mening en ideeën delen.
- Er zal naar geluisterd worden en eventueel de plannen worden uitgevoerd.
We rijden vooral op ETS2, maar als je het leuk vind kan je ook op ATS rijden, daar geldt geen maandelijkse limiet.
Verder moeten de opdrachten geleverd worden onder de snelheid van 100km/h.
Ben je geinteresseerd? Kom dan naar ons toe, we kijken naar je uit!
Kontakt:
1.
https://www.instagram.com/letsrocktheroad/
2. lrtrtrucking@gmail.com
Bonjour et bienvenue sur Let's rock the road.
Notre entreprise de camion virtuelle est lancée dans le but de connecter les gens du monde entier pour qu'ils s'amusent à conduire ensemble dans les rues de TruckersMP. Afin de pouvoir réagir dans l'entreprise, nous attendons donc de vous, chers chauffeurs, que vous puissiez agir avec succès en équipe.
Limite 20 000 km
- obligatoire pour tous. Tout le monde roule au-dessus de la limite autant qu'il le peut. Nous sommes reconnaissants pour chaque kilomètre.
Camion
- chacun conduit ce qu'il veut.
Skin corporatif
- obligatoire uniquement sur les convois officiels. Sinon, chacun conduit avec le skin qu' il veut.
Tag en multijoueur
- est requis.
Avatar
- est requis sur Trucksbook. Steam et Discord sont facultatifs.
Discord
- tout le monde devrait être impliqué dans la communication, mais quiconque veut accéder à la voix peut, mais n'est pas obligé.
Chacun a le rôle de répartiteur.Nous sommes tous égaux et chacun peut exprimer son opinion.
Nous conduisons sur ETS, mais si vous le souhaitez, vous pouvez également conduire sur ATS. Ici, il n'y a pas de limite mensuelle.
Notre limite de vitesse est de 100 km/h.
Es tu intéressé? Alors viens à nous. Nous vous attendons avec impatience.
Contact:
1.
https://www.instagram.com/letsrocktheroad/
2. lrtrtrucking@gmail.com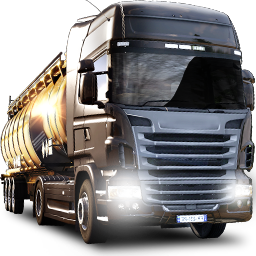 Limit 20 000 km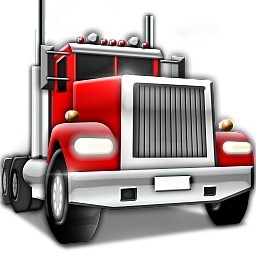 No limit