Clydeside Group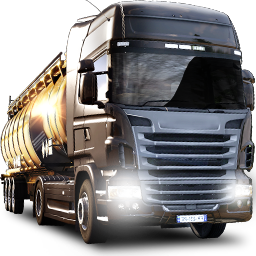 Monthly Statistics - ETS2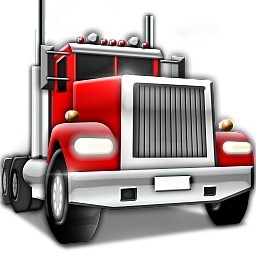 Monthly Statistics - ATS
www
Here at
The Clydeside Group
we pride ourselves on three things.
1. Completing every job professionally and on time.
2. Being able to compete with all other VTC's without the use of glitches/cheats and double logged miles.
3. Building a community that is like a family, when you join Clydeside you become apart of that family.
Clydeside started back on the 2nd of July 2020. It was started by two friends that were sick and tired of seeing Company owners and management take out there frustration on their staff and let the power go to there heads. So the two friends decided they wanted to make a VTC that was Fair and everyone's opinion matters regardless of whether you're a director or and probationary driver there will always be someone there to listen to what you have to say or your idea. Our drivers can complete jobs without fear or hesitation because there know that their future with Clydeside is always secure.
The
Clydeside Group
has been formed from the above with 2 main aims.
1. To help the small VTC's along the tough path to a successful VTC with guidance and help in many areas.
2. To push the
Clydeside Group
to the top of the VTC table, without employing the dodgy tactics that some of the other top VTC's use.
Clydeside Logistics
is still A VTC in it's own right but is Part of the
Clydeside Group

Welcome to Clydeside Logistics
We are a Casual & Competitive VTC with an emphasis on having fun with like-minded people.
Our Discord server is like a little family while you are in your truck. We have music if you want and great banter as well. The miles really do fly by when you are chatting all night to other drivers.
We can provide remote technical support to our members who are having difficulties getting set up with any aspect of the VTC experience.
Most of us are running Pro-Mods but it is not necessary. (It just improves the base game)
We have a minimum requirement of 4000 miles
You can play in single player or TruckersMP it is entirely your choice.
If you have never been in a VTC before, don't worry nothing much has to change. You can still drive whichever jobs you choose, whenever you choose. It just gives you the opportunity to truck virtually with other people. If you want to play in multiplayer (TruckersMP) then you can meet up with the other company employees and do jobs together, or just truck, as you were but online with the only traffic being Real people.
The whole purpose of the VTC is to add another level of realism to the Trucking Simulator experience; you become an Employee of Clydeside Logistics, all your jobs be it single player or multiplayer are logged to our company via the Trucksbook app.
There is a monthly league table and we are striving to stay in that top 10 in the UK.
Discord:
https://discord.gg/HKJBX8S
E-mail: clydesidelogistics@outlook.com
Website:
https://www.clydesidelogistics.co.uk/
Facebook:
https://www.facebook.com/ClydesideLogistics
Twitch;
https://www.twitch.tv/clydesidelogistics
TruckersMP VTC:
https://truckersmp.com/vtc/24253
Please read
our company rules, all are shown below.
We'd love to have you with us and we promise this will be the best VTC you can ever imagine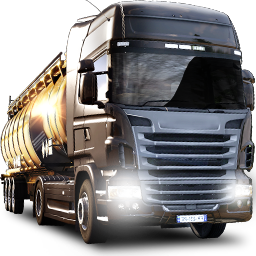 Limit 6 437 km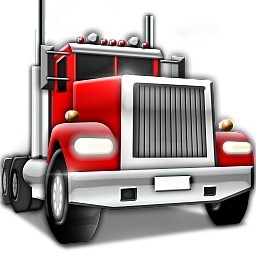 Limit 4 000 mi
Be Respectful of all other drivers

Only 1 VTC

Under 62Mph/100Kph (ETS2) Under 81Mph/130Kph (ATS) real miles

Over 15 ONLY

Probationary period of up to 1 month (Prizes available after probationary period)

All recruitment posts must be Pre-Approved by a Director before being posted.

All Grievances should be taken up with the a Director to deal with the problem in and orderly and fair way. NOT aired in chat channels.

2 or more trucks in MP convoys must use Red, Black & Silver colour scheme .

As soon as possible please buy the Glasgow Garage, as this is the company home and will be used for a Convoy start point.

After 1 month of inactivity without explanation you will be removed from the Discord and Trucksbook. You may re apply later.

* ( Prizes will be held until probationary period has ended)
* * ( Some prizes are exempt from the probationary period)
* * * ( Under 18's will only get steam vouchers)(edited)