Jardo Trans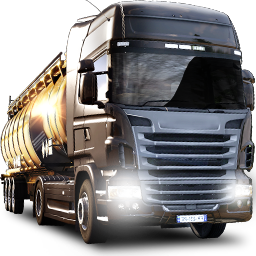 Monthly Statistics - ETS2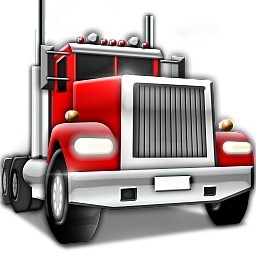 Monthly Statistics - ATS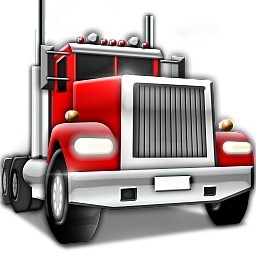 Award
TOP km
- March 2022
▬▬▬▬▬▬▬▬▬▬★ஜ۩۞۩ஜ★▬▬▬▬▬▬▬▬▬▬
Pozdravujeme všetkých vodičov, vodičky a fanúšikov hry ETS 2 sme firma
Jardo Trans
a vitaj na našej profilovej stránke. Ak sa chceš pridať do našej firmy ktorá jazdí pre zábavu, aj keď si všetci myslia, že sme blázni tak si to poriadne rozmysli, máme totiž pevne stanovený limit
10 000 km
na mesiac (a taký firemné neoficiálny limit je
30 000 km
. Ak ťa to neodradilo a hovoríš si, že na to máš prípadne ste menšia firma a chcete sa pridať ste vítaní (určite sa nejako dohodneme, sme ľudia a hru hráme pre zábavu a bez stresu) tak na čo ešte čakáš podaj prihlášku nech sa rozrastáme a môžeme sa pasovať s tými najlepšími. Nezabudni sa k nám pripojiť na discord nech si užiješ tú zábavu s nami.
▬▬▬▬▬▬▬▬▬▬★ஜ۩۞۩ஜ★▬▬▬▬▬▬▬▬▬▬
ATS
ATS jazdíme len občas keď máme náladu, ale spoločne skôr nie. Hlavná priorita je pre nás
ETS 2
ale ako si budeš chcieť zahrať, tak kľudne môžeš nikto ti v tom u nás brániť nebude.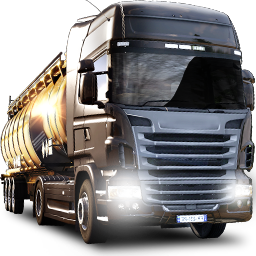 Limit 10 000 km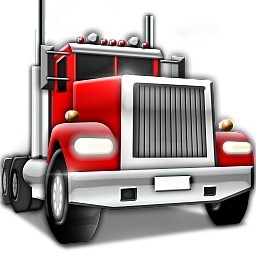 Limit 3 000 mi
Pravidlá firmy:
ETS 2
Ako už bolo spomenuté limit 10.000, - km v reálnej štatistike na ETS 2
ATS je limit 3000 míľ dobrovolné nie každý má ATS.
(Ak nesplníš limit v ETS 2, budeme sa musieť rozlúčiť)
A ešte jedna vec pre pretekárov kto nabehne do rýchlostných štatistiky KM o tie isté km musí nabehnúť viacej nad firemné limit
Neurážať ľudí na MP a správať sa slušne
Nebúrať v MP nerobiť naschvály a jazdiť podľa pravidiel a od 90 do 100 km / h
Máme aj firemné discort a budeme radi keď medzi našu partiu zavítaš, už teraz sa tešíme a určite ti neublížime, prípadne sa dozvieš aj dôležité veci ohľadom zmien skôr.
Pri jazde v konvoji používať firemné skin a tag pred menom.
Konvoja sa väčšinou jazdí v sobotu a kto je doma má sa zúčastniť konvoja (ale ak by ti to bolo málo a našiel si vo firme k sebe ďalšie 3 kamarátmi môžete si tak vytvoriť vlastný ale zase dodržať firemnú kultúru a skin ďakujeme a veľa šťastných kilometrov prajeme.) Konvoj jazdíme pre zábavu ako celú hru ide o to hlavne si to užiť
Jazdíme konvoj aj na Youtube a Twitch
Veľké konvoje sa konajú na ProMods a dlžka trasy je 2 000 - 3 000 km a jedna povinná prestávka, Kto nemá ProMods bude jazdiť so mnou na základnej mape exterky.
Pre tých ktorý striedajú často firmy, u mňa platí pravidlo 3x a dosť, viac sa do mojej firmy už nedostane.
A ešte jedno pravidlo, V posledný deň v mesiaci sa upratuje firma , tak nečakajte na splnenie limitu do konca mesiaca. Je možné, že posledný deň ak nebude splnený limit, budete vyhodený. Tak bacha na to.
[YouTube]
https://www.youtube.com/channel/UCs6yTfEWTVNvMTrq8gVpCbw
[Twitch]
http://www.twitch.tv/jardo12_twitch?sr=a
Bonus pre zamestnancov firmy:
Každý mesiac je oceňovanie vodičov ďalšie informácie až keď sa k nám dostaneš