DMDE INTERNATIONAL TRANSPORT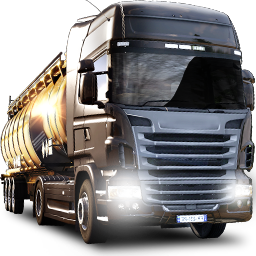 Monthly Statistics - ETS2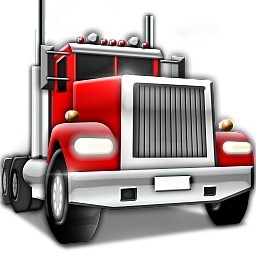 Monthly Statistics - ATS
DA BISTE USLI U FIRMU PRATITE SLEDECE KORAKE!
TO ENTER THE COMPANY FOLLOW THE NEXT STEPS!
1. POSLATI PRIJAVU ZA FIRMU NA TRUCKSBOOK-u
1. SEND A COMPANY APPLICATION TO TRUCKSBOOK
2. PRIDRUZITE SE NASEM DISCORDU. POPUNITI PRIJAVI ZA FIRMU U SOBI #ᴘʀɪᴊᴀᴠᴀ-ᴢᴀ-ꜰɪʀᴍᴜ (KAKO BI STE POCELI PROCES PRIJAVE KOPIRATE DATI OBRAZAC I POPUNITE GA)https://discord.gg/7ePB3HuD5u
2.JOIN OUR DISCORD. COMPLETE THE APPLICATION FOR THE COMPANY IN ROOM # ᴀᴘᴘʟɪᴄᴀᴛɪᴏɴ-ꜰᴏʀ-ᴄᴏᴍᴘᴀɴʏ(IN ORDER TO BEGIN THE APPLICATION PROCESS, COPY, GIVE THE FORM AND COMPLETE IT)https://discord.gg/7ePB3HuD5u
3. U ROKU OD 24 SATA CE TE DOBITI ODGOVOR OD FIRME
3. YOU WILL RECEIVE AN ANSWER FROM THE COMPANY WITHIN 24 HOURS
ALI PRVO PRCITAJTE PRAVILA FIRME KOJA SE NALAZE U NASTAVKU
BUT FIRST READ THE COMPANY'S RULES BELOW
Naš Team se sastoji od vozača sa prostora BIH,HR,SRB.CG,MK,SLO...Ako ste savjesni vozač i želite dobru zabavu sa super ekipom.....vozite sa nama svaki mjesec firma nagrađuje najboljeg vozača sa DLC po vašoj želji....
Our Team consists of drivers from BIH, HR, SRB.CG, MK, SLO ... If you are a conscientious driver and want good fun with a great team ..... drive with us every month and the company rewards the best driver with DLC as you wish....
Our YOUTUBE channel:
https://www.youtube.com/channel/UCXKH1R_SZdhcdjajQo4qdtQ
Our facebook group:
https://www.facebook.com/groups/247535186507147/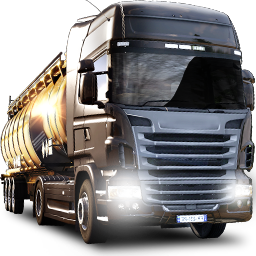 Limit 25 000 km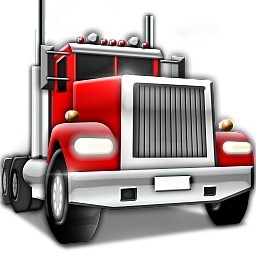 Limit 12 000 mi
1. Zabranjeno je nepoštovanje kolege ili nekoga od Uprave!
1. It is forbidden to disrespect a colleague or someone from the Management!
2. Zabranjeno je upotrebavanje vulgarnih riječi kao i psovke!
2. It is forbidden to use vulgar words as well as swear words!
3. Zabranjeno je vređanje na bilo kojoj osnovi bez obzira vjere i nacije!
3. It is forbidden to insult on any basis, regardless of religion and nation!
4. Zabranjeno je govor i stvaranje mržnje prema kolegama ili nekog iz Uprave!
4. It is forbidden to create hatred towards colleagues or someone from the Management!
5. Zabranjeno je govor i stvaranje mržnje prema Firmama koi su naši konkurenti ili saveznici!
5. It is forbidden to create hatred towards companies that are our competitors or allies!
6. Zabranjeno je seksualno uznemiravanje kao I drugi oblici narušavanja red i mir u CHAT ili Voice ROOM (t.r. stenkanje po Voice Room, ili neki drugi način)!
6. Sexual harassment is forbidden, as well as other forms of disturbing order in CHAT or Voice ROOM (i.e. moaning by Voice Room, or some other way)!
7. Zabranjeno je djelenje privatnih informacija o nekim kolegama ili članove uprave bez njihovo odobrenje!
7. It is forbidden to share private information about some colleagues or board members without their approval!
8. Zabranjeno je imitiranje kolege ili članova uprave, djelenje lažnih ili nepotrebnih informacija!
8. It is forbidden to imitate a colleague or board member, share false or unnecessary information!
9. Zabranjeno je da imate Nick Name (Ime na Discord-u il TrucksBook-u) koje je uvredljivo na bilo kakvog načina!
9. It is forbidden to have a Nick Name (Name on Discord or TrucksBook) that is offensive in any way!
10. Zabranjeno je Kupi-Prodaj bilo kakvog sadržaja za virtuelni il stvarni novac!
10. It is forbidden to Buy-Sell any content for virtual or real money!
11. Zabranjeno je tražiti Role ili kakvo bilo unapređenje od nekog iz Uprave ili Vlasnik-a!
11. It is forbidden to ask for Roles or any promotion from someone from the Management or the Owner!
12. Ukoliko imate probleme sa nekim od Kolege ili nekog od Uprave prijavite kod nekog nadležnog, a u među vremenu ignorišite tog Kolegu ili člana Uprave (mutirajte, promenite sobu ili napusite sobu)!
12. If you have problems with a colleague or a member of the Management Board, report it to someone in charge, and in the meantime ignore that colleague or a member of the Management Board (mutate, change the room or leave the room)!
13. Zabranjeno je napuštanje Discord-a i Firmu bez ikakvog razloga ako to ne namjeravate u sprotivno sledi OTKAZ!
13. It is forbidden to leave Discord and the Company without any reason if you do not intend to do so in the opposite CANCELLATION!
14. Zabranjeno je bilo kakva rasprava među Članova ili nekog iz Uprave!
14. Any discussion among the Members or anyone from the Board is prohibited!
15. Zabranjeno je ban/kick bez razloga bilo koga od Članova ili Uprave!
15. It is forbidden to ban / kick for no reason by any of the Members or the Management Board!
16. Zabranjeno je SPAM u bilo kojoj sobi!
16. SPAM is forbidden in any room!
17. Zabranjeno je zloupotreba ovog Server-a ili Firmu na bilo koji način.
17. It is forbidden to misuse this Server or the Company in any way.
18. Ako je neko live tokom konvoja ili slicno, u live-u je zabranjeno psovati, ogovarati druge, pricati o drugim firmama itd... ko god prekrsi ovo pravilo vise nikada nece moci da bude na lajvu i dobice odredjene restrikcije na discordu!
18. If someone is live during the convoy or similar, it is forbidden to swear, gossip about others, talk about other companies, etc ... whoever breaks this rule will never be able to be on the live again and will get certain restrictions on the discord!
19. Ako jednom izađe iz firme nema više nazad.
19. If you leaves the company once, there is no going back.
20. Strogo zabranjujemo svađu medju članova i prepucavanje... ko bude kršio gore navedena bice opomenut jednom ako nastavi ide BAN i izbacaj
20. We strictly forbid quarrels between members and shootings ... whoever violates the above will be warned once if he continues to go BAN and expulsion
21. Mjesečna aktivnost sastoji se od kilometraže od 25.000 km ili aktivnog sudjelovanja u konvojima.
21. The monthly activity consists of a mileage of 25,000 km and active participation in convoys.
22. Obavezno je svi da ste ONLINE na Discordu
22. It is mandatory for everyone that you are ONLINE on Discord
23. 2 RACE-a oktaz!(101+km/h)
23. 2 Race-s automatically dismiss from company(101+km/h)