The company was dissolved!
A.T.L Distribution
Welcome to the page of A.T.L Distribution, we was formed under Ruby Logistics. When two friends decided upon themselves to have a fresh start at the Virtual Trucking life, We as a VTC like to make sure that our drivers are happy and able to feel free. We are looking for like minded drivers who enjoy a realistic side to Euro Truck Simulator who wants to be apart of a family run VTC. Fun friendly feeling with a family like minded atmosphere. We are a competitive VTC but while being competitive we still like to keep the family friendly feeling.

We at A.T.L Distribution have two depots in Stoke-On-Trent & Glasgow there will be more to come in the near future! as we expand our brand.

If you feel you have what it takes to apart of this ever growing family then please do not hesitate to message our management or message our Facebook page.

We also can offer custom skins and custom garages and much much more.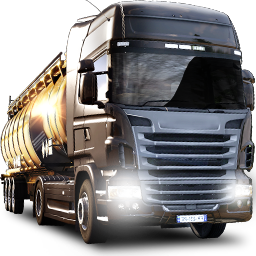 Limit 8 047 km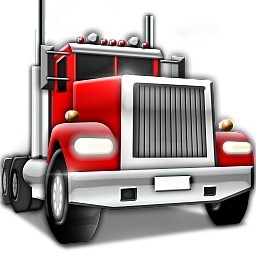 Limit 5 000 mi
1. No bullying.
2. Keep your speed below 62mph / 100kmh
3. When in a convoy, do not overtake the convoy Leaders
4. Must at all times carry the company colours and tag when in multiplayer
5. Must have MP tag as " A.T.L DISTRIBUTION" at all times and in the colour BLUE.
6. We have a strike system in place, 3 strikes (written warning, verbal warning, dismissal)
7. We require 5000miles/8000km per month.
8. You MUST have Trucksbook - this logs your jobs for us.
9. Skins must be deleted if you decide to leave the company we will not accept you to have a skin straight away!
10. 20K to hit the skin target ( depending on the managements decision)
11. Must attend at least 3 convoys a month!