The company was dissolved!
Vivo Trans
No limit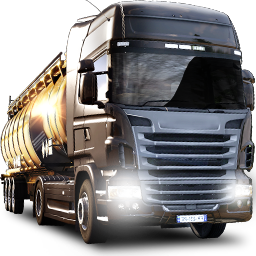 Limit 5 000 km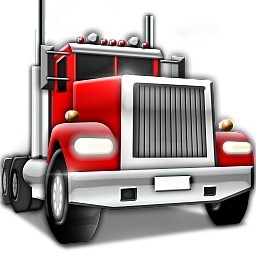 Limit 500 mi
VŠEOBECNÁ PRAVIDLA FIRMY

ZÁKLADNÍ PRAVIDLA
0.1 Povinnost zapisování zakázek na TrucksBook.
0.2 Dobré jméno firmy Tzv. Zákaz vybržďování, blokování, úmyslné narážení do lidí = Při
zjištění, že toto pravidlo bylo porušeno bude udělena podmínka či vyloučení z firmy.
(Podle závažnosti)
0.3 Limit 5 000 KM / měsíc Tzv. Nenajetí v půlce měsíce = penalizace na 15 000 Km, po
neujetí a tohoto trestu bude následovat vyhození z firmy.
0.4 Používat firemní barvy (Vztaženo na firemní soupravy, tahače a pilotní vozy).
0.5 Nelze být členem více virtuálních firem najednou.
0.6 Barvy Player tagu jsou povinností pro dodržování, informování u vedení na discordu.
0.7 Povinnost nést pouze jeden nick, pod kterým bude zaměstnanec.
0.8 Opuštění discord serveru firmy automaticky opouštíte firmu.
0.9 Respektování veškerých rozhodnutí vedení!

PRAVIDLA KONVOJE
1.1 Povinné rozestupy mezi sebou (100 - 200 metrů).
1.2 Povinnost mít již před jízdou připravený tahač s nákladem!
1.3 Nebrzdit zbytečně prudce.
1.4 Zúčastnit se minimálně 1 konvoje za měsíc.
1.5 Maximálně 5 hodin před konvojem můžete zaslat omluvenku!
1.6 Při sekání hráče je hráč povinen jít na konec konvoje, není mu jízda odepírána, ale
nekazíme požitek, každý na "Nóbl" počítač nemá, tak na to bereme ohled.
1.7 Zákaz změny pořadí, pouze po svolení od vedení.
1.8 Neoplácíme agresivním bouráním, ale pouhým informováním dotyčného, pokud to
jde.
1,9 Řazení účastníků určuje pořadatel!

KOMUNIKACE - DISCORD
2.1 Nahrávání komunikace tzv. bez předešlé domluvy ZAKÁZÁNO! (Trest dokonce až
vyhozením z firmy)
2.2 Zákaz přeskakování (tzv. switchování) z místnosti do místnosti během krátké časové
doby.
2.3 Zákaz vynášení chatů a struktury firemního serveru.

NÁBOR
3.1 Náborář může za jakýmkoliv důvodem nábor zrušit.
3.2 Slušné chování je povinností !
3.3 Jméno, nátěr apod. je vám povoleno nastavit až pod odsouhlasení náborářem.

NOVÁČKOVÉ
4.1 Ujet 10 000 Km za měsíc.
4.2 Povinná aktivita.
4.3 Podání přihlášky = Souhlas s pravidly.

Pravidla bez upozornění se měnit mohou, Vaše povinnost je si je kontrolovat!

Neznalost neomlouvá!!!!