The company was dissolved!
OCEAN PREDATOR LOGISTICS [HIRING NOW]
Welcome to OCEAN PREDATOR LOGISTICS

**!!We Are Looking For More ETS2 Drivers Inquire within Discord!!**

WE ARE A CONTRACTOR SERVICE FOR FEDEX AIR LOGISTICS & ESTES EXPRESS LINES!

HERE YOU CAN RUN OPL HEAVY HAUL, REFRIGERATED OR FLATBED!

AIR EXPRESS SERVICE VIA FEDEX OR ESTES FOR AIRPORT TO AIRPORT OR GLOBAL SERVICES YOU CAN BE A ESTES DRIVER OR A FEDEX DRIVER THE CHOICE IS YOURS!

NOT TO BE MISTAKEN FOR FEDEX OR ESTES IRL THIS IS VIRTUAL FOR ENTERTAINMENT AND GAMING PURPOSES ONLY

First and foremost Respect everyone within Our Discord otherwise known as the i95 TruckStop.

Those with Differences in Sexual Orientation, Gender & Race Identity as well as Medical/Mental/Physical disability occasionally Frequent our Discord and many of which are friends of ours and we will not Tolerate ANY TYPE OF Discrimination of any type within those Boundaries upon our Friends, Family & Staff PERIOD!

REQUIREMENTS.
18+ No Exceptions
DISCORD ACTIVITY
HAVE OR ENJOY WILD HUMOR
NO BULLSHIT, DRAMA, ETC.
18+ HIGHLY PREFERED BUT MATURITY IS TAKEN INTO ACCOUNT ALWAYS!
REAL OR RACE MILES!
10K MILES ATS MINIMUM
2500 KM ETS2 MINIMUM
No limit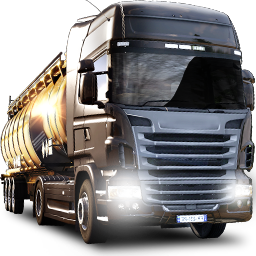 Limit 2 500 km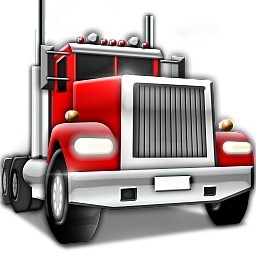 Limit 10 000 mi
Age Requirement - 18+ No Exceptions.

Mileage Requirements 10,000 Miles
If You fail to meet this requirement you must give reason/explanation or you will be dismissed!

English y espanol are Highly prefered, but not a requirement all are welcome!

Be Respectful, Help each other out & Most importantly have fun and enjoy your self.

No Ramming, Or Intentional Wrecks on TruckersMP, Follow all Rules on TMP & TrucksBook, Absolutely no Rule Violations on Trucksbook PLEASE This is Important!

Absolutely No Bashing, Bad Mouthing, Hate or Derogatory remarks towards other VTC's & Other Drivers with-in & Out of the Company especially on TruckersMP, We are Friended/Partnered with a few VTC's, We support & Look out for one another!

Speed Limit 79 MPH ATS or 97 KM ETS2 We Run Real Miles "TrucksBook Statistics" Not Race Miles!, do not exceed 79 MPH ATS or 97 ETS2 Get a Transmission with a Retarder, go into Game Play Settings, Set your Automatic Retarder **On**, Set Smart Cruise Control Setting Tolerance to **Zero**

I created this company to be worry free, fun, relaxed & enjoyable for people from all over the globe, with that being said We are not like other companies there are no power trips, punishments or anything of any sort unless of course you're out of line with TruckersMP or Our Discord with fellow drivers, We have Drivers of all nationalities & genders and would Ask you to Please Respect everyone regardless of who they're & you will never be bothered.

Requisito de edad: 18+

Se prefiere el inglés y el español, pero no es un requisito, ¡todos son bienvenidos!

Sea respetuoso, ayúdese mutuamente y, lo más importante, diviértase y disfrute.

No hay choques ni choques intencionales en TruckersMP, siga todas las reglas de TMP y TrucksBook, absolutamente ninguna infracción de las reglas en Trucksbook ¡POR FAVOR, esto es importante!

Absolutamente nada de críticas, malas palabras, odio o comentarios despectivos hacia otros VTC y otros conductores dentro y fuera de la empresa, especialmente en TruckersMP, somos amigos / asociados con algunos VTC, ¡nos apoyamos y nos cuidamos unos a otros!

Límite de velocidad 79 MPH ATS o 97 KM ETS2 Corremos millas reales "Estadísticas de TrucksBook" ¡No millas de carrera!, No exceda las 79 MPH ATS o 97 ETS2 Obtenga una transmisión con un retardador, ingrese a la configuración del juego, configure su retardador automático ** Activado **, establece la tolerancia de ajuste del control de crucero inteligente en ** Cero **

Creé esta empresa para que no se preocupe, sea divertida, relajada y placentera para personas de todo el mundo, dicho esto. fuera de línea con TruckersMP o Our Discord con otros conductores, tenemos conductores de todas las nacionalidades y géneros y le pediremos que respete a todos, independientemente de quiénes sean, y nunca le molestará.