The company was dissolved!
ER Transport LTD
Welcome to ER Transport LTD
We are pleased that you have joined us here today! Please if you are looking to join then send in your application today and we will get you sorted! There is a Discord that you can find here -
So please don't hesitate now and become a member today! We are looking for new drivers for ER Transport LTD and that could be you!
Join Today!
We have singleplayer skins!
Social Media Pages
Facebook -
https://www.facebook.com/ertransportltd/
Instagram -
https://www.instagram.com/er_transport_ltd/?hl=en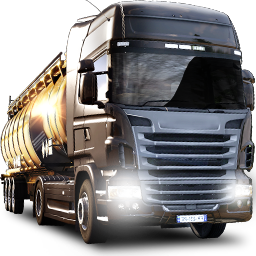 Limit 100 km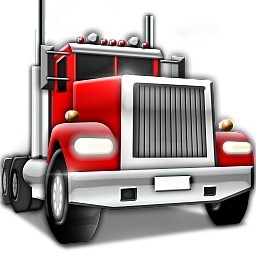 Limit 1 mi
Rules
All members are expected to follow the rules set out by TruckersMP while driving in multiplayer, they can be found here:
https://truckersmp.com/rules
.
1. Singleplayer skin must be applied at all times.
2. Must be at least 16 years old. (will allow younger drivers based on hours)
3. Drivers in the VTC are expected to drive with the company skin in Singleplayer.
4. All drivers in the VTC must join the Trucksbook, as this is a requirement for being in the company.
5. Drivers must not drive above the speed of 100 km/h or 62 mp/h when doing a delivery on ETS2. All drivers MUST drive with their speed limiter on at all times. This can be found in the Gameplay Settings.
6. Drivers can drive any truck they like in multiplayer. Also no 8x4s and no trucks with more than 600 HP (Unless management allows you). Also nothing ridiculous on the truck, like no more than 2 beacons, not too many horns, etc. All owned trailers must only have 3 axels, no more, no less, unless given permission otherwise. Management may tell you to change something on your truck at any time.
7. For multiplayer and Singleplayer, drivers must send a screenshot of their single-player truck to me, for management to approve it. Again, management may tell you to change something on your truck at any time.
8. Drivers are not required for monthly mileage now. We will need 100km to make sure that there is mileage being submitted to be rid of inactive drivers for long periods of time.
9. All drivers must be able to speak English and have a mic.
10. To get access to skins. You have to be part of the company for 2 days and at that time you will be given a trial skin.
11. We DO NOT TOLERATE SKIN GRABBING. You will be blacklisted if skins are leaked or edited without permission.
12. Skins are not to be bought for the company under any circumstances. If you are in the process of buying skins without permission you will be banned from this VTC.
Rules Changed 11/06/20