The company was dissolved!
TransWhite
English
TransWhite Virtual is a virtual company with a very complex project, with about 2 years of existence, at the moment, with only one owner Gonçalo Selas, but more than a company is a very close family. Every day we have a hard working and rigorous team, we play to live and make friends.
If you really think this company applies to you, be part of our family.
There will be rewards for drivers every month:
It is mandatory to travel 15,000 km to join the company TransWhite;
. For the first 15,000 km, use a white truck;
. 15,000 km - first truck and trailer + silver emblem;
. 30,000 km - truck updates + tarpaulin pack;
. 50,000 km - complete company packaging + gold emblem;
. 100 000 km - DLC of your choice;
Rules within TransWhite:
. We are only focused on ranking 0 to 100 km, any load burned above 100 km / h is a very big loss for a company, which is km of km for garbage and a TransWhite does not want km of garbage for Garbage;
As a consequence at the end of 3 loads over 100 km, any other reason will be mandatory to make 5,000 km in addition to the mandatory 10,000 km goal every month. Avoid even burning loads above 100km / h;
. It is mandatory to use trucks and steam or the official company logo to make it easier to identify drivers later;
. Register and use the trucksbook -
https://trucksbook.eu/;
. Mandatory to complete the target of 10 000 kilometers per month or 30 000 every 3 months, if not
fulfilling this requirement you will be dismissed from the company unless you are warned that you cannot make the desired kilometers, then you can return when you think you are again in a position to meet the minimum requirements of the company;
. Any lack of respect within the company will not be tolerated;
. Do not take any action that damages the company's image;
. Offensive expressions such as profanity, discrimination, hatred, miscellaneous;
. Install and use Discord to communicate with colleagues in the company;
. In the disagreement we ask everyone to speak 1 at a time, do not interrupt your colleague's speech, be it employee, representative or admin.
. In the event of a lack of respect for someone within Discord you will be banned and fired for cause.
INFO- TransWhite Virtual and all its content is protected by copyright. All improper or abusive use is punishable by law (This is included in the passage of private mods of the company even if it is a simple skin) is punishable by law and can cause problems if it happens, respect this rule well and fix it very well in the your head;
Within Multiplayer;
. Mandatory to use the TAG of the company TransWhite (white color);
. In trains prohibited to pass without any authorization;
. It is mandatory to always take the full fuel tank to the train;
. Always use the company's official painting (white color);
Thanks for reading the rules and I hope you enjoy the company !!!!
Português
TransWhite Virtual é uma empresa virtual com um projecto bastante complexo com cerca de 2 anos de existência, neste momento conta apenas com um propriétario Gonçalo Selas, mas mais que uma empresa é uma família muito unida. Contamos todos os dias com uma equipa trabalhadora e rigorosa, jogamos para conviver e fazer amizades.
Se realmente achas que esta empresa se aplica a ti vem fazer parte da nossa família.
Todos os meses irão haver recompensas para os motoristas:
Obrigatório fazer 15 000 km para ingressar na empresa TransWhite;
. Durante os primeiros 15 000 km utilizar um camião branco;
. 15 000 km - primeiro camião e um reboque + emblema de prata;
. 30 000 km - updates no camião + pack lonas;
. 50 000 km - pack completo empresa + emblema de ouro;
. 100 000 km - DLC a escolha;
Regras dentro da TransWhite:
. Estamos apenas focados no ranking 0 aos 100 km qualquer carga queimada acima de 100 km/h dá um prejuizo muito grande para a empresa resumidamente são km deitados para o lixo e a TransWhite não quer km deitados para o Lixo;
Como consequência ao fim de 3 cargas acima de 100 km sem qualquer motivo serão obrigados a fazer 5 000 km para alem da meta de 10 000 km obrigatórios todos os meses. Evitem mesmo queimar cargas acima de 100km/h;
. Obrigatório utilizar no trucksbook e steam o logo oficial da empresa para postriormente ser mais fácil de identificar os motoristas;
. Registar e utilizar o trucksbook -
https://trucksbook.eu/;
. Obrigatório completar a meta de 10 000 quilómetros por mês ou 30 000 de 3 em 3 meses, caso não
cumpra este requisito será despedido da empresa salvo se for avisado pelo facto de não puder fazer os km pretendidos, depois poderá voltar quando achar que está novamente em condições de cumprir com os requisitos mínimos da empresa;
. Não será tolerado quaiquer faltas de respeito dentro da empresa;
. Não fazer qualquer ação que prejudique a imagem da empresa;
. São proibidas expressões ofensivas como por exemplo (palavrões, discriminação, ódio, diversos;
. Instalar e utilizar o Discord para comunicar com os colegas da empresa;
. No discord pedimos a todos que falem 1 de cada vez, não interrompem a fala do vosso colega, seja empregado, representante ou admin.
. Em caso de falta de respeito para com alguém dentro do Discord será banido e despedido por justa causa.
INFO- A TransWhite Virtual e todo o seu conteúdo está protegida pelos direitos copyright. Todo o seu uso indevido ou abusivo é punível por lei (Isto está incluido em passagem de mods privados da empresa nem que seja uma simples skin) é punível por lei e poderá trazer problemas caso aconteça respeitem bem esta regra e fixem-na muito bem na vossa cabeça;
Dentro do Multiplayer;
. Obrigatório utilizar a TAG da empresa TransWhite (cor branca);
. Em comboios proibido ultrapassar sem qualquer autorização;
. Obrigatório levar sempre o tanque de combústivel cheio para o comboio;
. Utilizar sempre a pintura oficial da empresa (cor branca);
Obrigado por lerem as regras e espero que se divirtam na empresa!!!!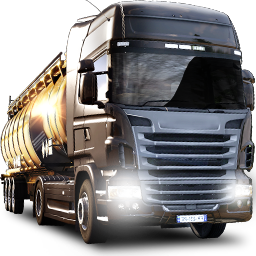 Limit 10 000 km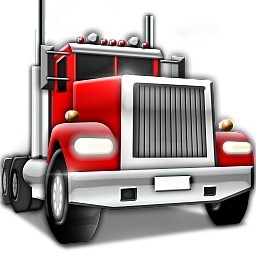 No limit