TNL VIRTUAL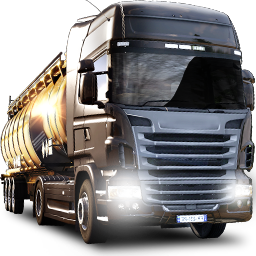 ETS2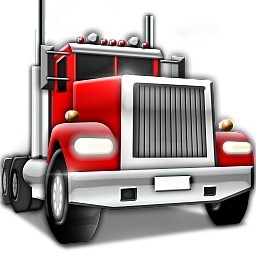 ATS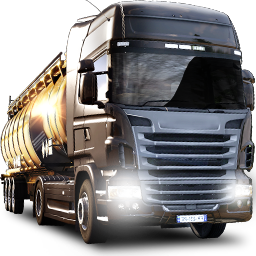 Award
TOP km
- October 2021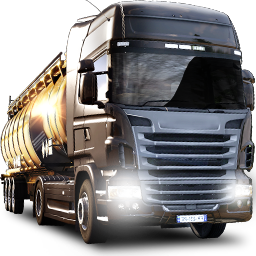 Award
TOP km
- March 2021
External image
If you want to display external images, you need to enable user-generated cookies
here
.
TNL Virtual Oficial - Fundada em 05/05/2014 por MrBruno
Empresa fundada para realizar eventos e transporte de cargas virtuais no Euro Truck Simulator 2 e American Truck Simulator da SCS Software.
Atuamos no rank de simulação do Trucks Book. O resultado no rank é consequência do trabalho realizado pelos motoristas, e não o objetivo.
Adotamos uma idéia simples para o convívio da empresa e seus motoristas colaboradores: Não queremos ser os maiores, mas sim, os mais unidos em busca de amizades, simulação e imersão.
Requisitos para estar na empresa:
01 – Ter o jogo ETS2 ORIGINAL pela Steam;
02 – Ter HeadSet (equipamento para falar em aplicativos de áudio como o Discord);
03 – Ter instalado o aplicativo TrucksBook Client e ter uma viagem na versão atual do jogo;
04 – Solicitar emprego na empresa TNL VIRTUAL, no TrucksBook, e na Solicitação enviar seu Telefone de contato com DDD;
05 – Realizar as cargas que somem, no mínimo, 30.000 kms no mês;
06 – As cargas realizadas pela TNL VIRTUAL devem ser realizadas com velocidades: Obrigatória de 0 a 100 km/h.
07 – Sempre que estiver no jogo dê preferência em estar no Discord para comunicação com os demais motoristas.
08 - A participação nos comboios não é obrigatória, mas é importante e deve ser prioridade dos motoristas, principalmente os motoristas online durante o comboio.
09 – PX da TNL no MP: 07
10 – Nick no TruckersMP: TNL I seu nome BR - Obrigatório e não é opcional afinal de contas aqui é uma empresa e temos regras a seguir.
As lives e eventos da empresa acontecem às Terças e Quintas, sempre às 21 horas em ponte para o canal do Streamer do dia, da empresa.
Punições:
Ofensas, xingamentos e desrespeito não serão toleráveis, sendo assim serão convidados a se retirar da empresa.
Cargas com velocidades acima do permitido também terão punições, principalmente se houver frequência de cargas acima de 110Km/h.
Temos um Grupo no Whatsapp apenas de membros ativos da empresa, caso você não esteja por lá solicite a inclusão, nele é expressamente proibido publicar assuntos que não esteja ligado ao nicho da empresa, incluindo publicação de links.
Seguimos às regras do Multiplayer, portanto, queiram verificar todas elas via site do MP.
Recrutador:
Erico (EBS Gamer)
+55 11 94074-2181
Youtuber:
https://bit.ly/2ZIPTWZ_EBSGamer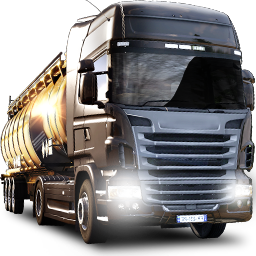 Limit 30 000 km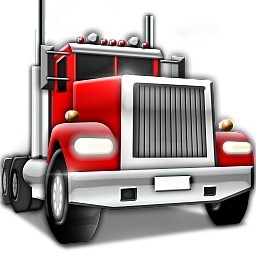 Limit 10 000 mi
External image
If you want to display external images, you need to enable user-generated cookies
here
.
A contratação para empresa consiste em algumas regras de padronização, são elas:
* Foto padrão na Steam (Será enviada pelo seu recrutador).
* Foto padrão no TrucksBook (Será enviada pelo seu recrutador).
* Nome Padrão no site do TruckersMP ( TNL I Seu nome BR ).
* Nome Padrão no TrucksBook (Será passado a você uma unidade que deverá ter no seu nick (Será enviada pelo seu recrutador).
* Tags devidamente no Discord para acesso as salas da empresa (Nosso Discord sempre tem pessoas por la, procure pelos que estão com tags de ADM, Suport e Gerente).
Sua contratação pode demorar de 5 minutos ou mais depende de você e sua disponibilidade em ajustar os padrões que o seu recrutador irá te passar, não são tantas coisas porem o prazo de resposta só depende de você.
*** Ao Enviar sua solicitação envie com numero de Celular com DDD pois assim o Recrutador poderá fazer contato mais fácil, não fazemos recrutamento para termos números gigantes de pessoas, estamos em Busca de jogadores que simulem ao máximo e que possam entregar suas metas mensais a empresa.
Sejam bem vindos cada um de todos vocês a empresa TNL VIRTUAL que está no MP desde 05/05/2014.
Att
TNL MrBruno 001 BR
Presidente TNL VIRTUAL
http://bit.ly/30oUsma_GamerMasterSimuladores