The company was dissolved!
Wolf Cargo Romania
Bun venit la Wolf Cargo Romania
PLACEREA DE A CONDUCE
Recrutam soferii dornici de a conduce si de a juca !
Companie de transport destinat exclusiv pt curse pe Eurotruck Simulator2 si American Truck Simulator
Aici conducem de plăcere într-o bună dispoziție, respect și fără dureri de cap.fara foarte multe cerinte obligatii si alte treburi , unicul lucru cerut seriozitatea si vointa de a conduce
Fiecare rulează în ritmul propriu în funcție de viața personală, cu toate acestea este necesar un minim de 30.000 KM lunar si 20.000 mile pentru a-și menține rangul de "șofer". Vă vom cere doar să jucați jocul și să vă implicați pentru companie, participând la dezvoltarea sa, fiind activ și în continuă creștere.
Șoferii fără activitate timp de o lună și fără explicații valide vor fi concediați fără notificare!
-Avem un site web COMPLET cu un forum care conține o mulțime de informații și multe alte lucruri la dispoziția dvs. la această adresă:
https://discord.gg/uQQMuH
https://steamcommunity.com/groups/WolfCargoRomania
- Viteza de deplasare este 90 km/h s.au 65 mph
- Vârsta minimă de 17 ani și maturitatea care merge cu ea.
- Respectul vitezei pentru clasificarea reală: MAXI 100KM / h
- Fără model de camion impus.
- Solo și Multi permise.
- Respect pentru ceilalți șoferi.
- Respect pentru alte companii.
- Distracție și momente bune alături de prieteni.
Welcome to Wolf Cargo Romania
THE PLEASURE OF DRIVING
We recruit drivers eager to drive and play !
Transport company intended exclusively for racing on Eurotruck Simulator2 and American Truck Simulator
Here we lead with pleasure in a good mood, respect and without headaches. Without many obligations and other duties, the only thing required seriousness and willingness to drive
Each one runs at his own pace depending on his personal life, however a minimum of 30,000 KM per month and 20,000 miles is required to maintain his "driver" status. We will only ask you to play the game and get involved for the company, participating in its development, being active and constantly growing.
Drivers without activity for a month and without valid explanations will be dismissed without notification!
-We have a COMPLETE website with a forum that contains a lot of information and many other things available to you at this address:
https://discord.gg/uQQMuH
https://steamcommunity.com/groups/WolfCargoRomania
- Travel speed is 90 km / h or 65 mph
- The minimum age of 17 years and the maturity that goes with it.
- Respecting the speed for the real classification: MAXI 100KM / h
- No truck model required.
- Solo and Many allowed.
- Respect for other drivers.
- Respect for other companies.
- Fun and good times with friends
No limit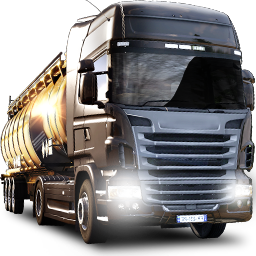 Limit 30 000 km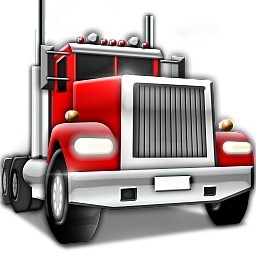 Limit 20 000 mi
1. Respecta sa fii respectat !!
2. Nu ne injuram ! Nu folosim cuvinte obscene fata de colegi!
3. Pe discord se va vorbi frumos si civilizat cine nu va respecta va primi ban
4. Cine va fi prins intr-o alta comunitate s.au companie va primi ban automat !
5. Minimul de KM de pe trucksbook este oblgatoriu !NU avem convoie s-au alte activitati
care ar putea influenta minimul de KM CERUT
6. Se va respecta 90 km/h-max 101 km/h in cursele de trucksbook cine nu stiedupa 101 km/h cursele devi anulate
de trucksbook
7. Nu cereti grade avansari in grade de la proprietari s.au manageri asta se va obtine in baza de activitate(KM-PREZENTA)
8. Cine va ajunge intr.o luna la 100.000 km indiferent ETS2-ATS va primi cadou un DLC ( HEAVY CARGO,MICHELIN,GOODYEAR, PAINT)
9. Cine va ajunge in top 3 pe individual la sfarsitul luni
https://trucksbook.eu/player_stats/ro/2019/8/1/1/
va primi un
DLC -HARTA in cadou din partea proprietarilor
10. Vom face ca fiecare dupa 10.000km facuti va primi salar adica 10.000 de puncte pe discord
11. ATENTIE !! cei care nu sant activi o luna s.au nu au curse la activ adica(0)la sfarsitul lunii vor fi automat eliminati
daca nu as pot justifica lipsa s.au alte motive
12. Scopul nostru sa facem cat mai multi KM posibili sa urcam cat mai sus in rang national si cel international !
13. Cursele se pot face cat individula cat si cu colegii pe single player cat si pe TRUCKERS MP cu conditia sa nu faceti
prostii s.au sa va daunati cursele unui celuilalt