Red Baron Trucking LLC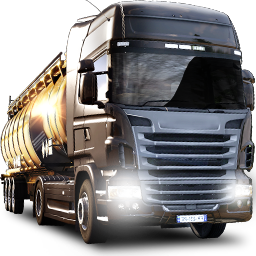 Monthly Statistics - ETS2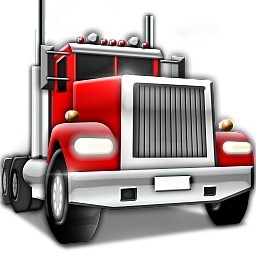 Monthly Statistics - ATS
Apply to join us on Trucksbook today!
**Visit our website to see requirements and check the applicant info needed for owner operators and approved carriers/VTC(truck(s) and trailer(s) info), disregard the rest of it as it can be discussed in discord, voice chat, messages, etc.**
We've been around for 1 good year and a half mostly as just 1 driver, currently developing website, divisions, etc. We are hiring for ETS2 and ATS both, you may apply for either one or for both. There will be a 30 day probationary period.

*****NOTE THAT WE ARE A MULTIPLAYER VTC ONLY!*****

ETS2 HQ located in Wroclaw, PL
*ETS2 terminals: Wroclaw, Olsztyn, Lodz, Lublin, Leipzig, Osnabruck, Mannheim, Kiel, Prague, Groningen, Liege, Dijon, Bern, Wien, Banska Bystrica, Szeged, Debrecen, Verona, & Milano.
ATS HQ located in Flagstaff, AZ
*ATS terminals: Flagstaff, Phoenix, Yuma, Albuquerque, Roswell, Bakersfield, Fresno, & Sacramento.
***These will expand as we grow.

We are a refrigerated & bulk goods VTC that aims to provide the most realistic experience possible while also having fun. How do we plan to do this? Most VTC's seem to focus mostly on just doing convoys together, which is fine, however not very realistic. We plan to be a more freight based VTC focused on moving goods and showing our presence doing such in TMP. We offer an in depth experience by having a matching fleet, terminals in certain cities based on freight options for our drivers to run from(doesn't effect OTR drivers), different divisions, and contracts with companies. We do not dispatch using Trucksbook unless necessary, we use the in game market to/from contracted companies(also external market for ETS2), this means much less restarting TMP and allows a more constant and relaxed experience.
If you like convoys we encourage players to set their own up open to the company or public(Trucksbook has a feature to help with this) and the company may from time to time set some up ourselves as well as truck shows and meet ups.

Will release company paint schemes for trucks and trailers soon as well as truck builds for company drivers and trailer builds for company and owner operators using trucks only. Approved carriers have complete freedom of truck and trailer type, builds, paint jobs, and color...simply running the tag and being part of the VTC community.

Let's leave a major footprint in the truck sim community together and potentially help those who want to become truck drivers in real life get a little bit of a glimpse of how it can be. Have a good day everyone and happy trucking!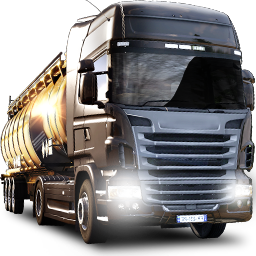 No limit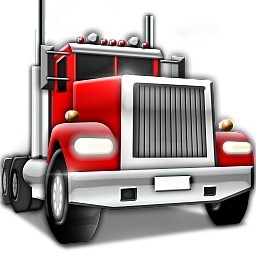 No limit
*Must be a decent driver, safe driver, not wreckless, follows traffic laws, respectful, communicative when necessary, & take the game mostly seriously.
*Must use realistic fuel economy and traffic violations settings in the gameplay tab of settings.
*Must report any accidents and speeding tickets.
*Must be ok with doing logs when using company truck or registered Owner/Operator truck and/or trailer

****RULE FOR ALL: AVOID C-D ROAD AT ALL COSTS UNLESS YOUR ROUTE FORCES YOU TO****

COMPANY DRIVER RULES:
--ETS2:
*Speed governed at 100kmph
*Try to stick to major highways(such as Autobahns and Motorways) where possible without going too far out of the way. This provides better fuel economy and is faster typically.
--ATS:
*Speed governed at 75mph
*Try to stick to interstates where possible without going too far out of the way. This provides better fuel economy and is faster typically.
*Run legal weights or get approval for overweight(N/A for now, just deliver the load) unless the destination state is the same as origin state(Excluding Washington and California)
*Pull into scales unless given bypass.
*Try to fuel and repair at Hearts or Gallon only unless it's an emergency.

REGISTERED OWNER OPERATOR(power only) RULES:
*No restrictions but we ask you go no more than 5 over the posted speed limit and run legal weights on ATS or get approval for overweight(N/A for now, just deliver the load).

APPROVED CARRIER RULES(own your own truck and trailer(any brand, color, etc.) both pulling freight for us):
*NO RESTRICTIONS!
**Keep a reasonable safety score(keep reports/complaints to a minimum)

*****NOTE THAT WE ARE A MULTIPLAYER VTC ONLY!*****

VTC MP tags need to be plain red reading RBT(your position within the company). Here are a few examples: "RBT(Driver)" for company drivers, & "RBT(O/O)" or "RBT(L/O)" for owner operators & lease operators.
Approved carriers use "VTC name[RBT](position in your company), here are some examples for approved carriers/other VTC who wish to be a part of RBT: "Trucking Logistics[RBT]", "Trucking Logistics[RBT](Driver)", or "Trucking Logistics[RBT](O/O)".