Dragon Freight(龙运集团)[DGF]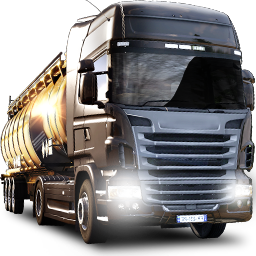 Overview - ETS2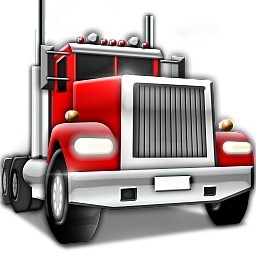 Overview - ATS
英文名: Virtual company :Dragon Freight[DGF]
中文名:虚拟公司:龙运(中国)虚拟货运公司
虚拟公司创建于2019年05月13日,
 龙中国货运是一家主要在欧洲卡车模拟2经营国际公路运输业务的虚拟公司。
 公司总部在法兰克福,服务于欧洲卡车模拟2欧洲各大公司中的最重要的运输公司。
 有最专业,最有效率,最安全,高素质,优质的司机和卡车。
 有具备专业的物流服务运输知识和运输管理工作,不断发展的虚拟公司成为模拟卡车2虚拟公司里最可靠的运输虚拟公司
——————————————————————
想加入我们?我们主要使用语言为中文,第二语言为英语
期待来自世界各地喜欢ETS2 ATS玩家的加人
 我们正在寻找专业的司机!
 要求公里数最高速度为每小时/公里100,不得超过
 专业,有效,安全,准时和半挂车专业经验。
 如果我们引起你们的兴趣并且你能通知这些规则,那么请你向我们发出申请。
——Eason and Peter Mou
——————————————————————
Eason ps: 希望在Trucksbook社区创建的其他虚拟公司,请勿模仿本虚拟公司运营模式与简介
时间:2019年08月21日13:01
宣传视频:20191006:https://www.bilibili.com/video/av70258473/
——————————————————————
English name: Virtual company :Dragon Freight[DGF]
Chinese name: Virtual company: Longyun (China) virtual freight company
The virtual company was founded on May 13, 2019.
Dragon China Cargo is a virtual company mainly engaged in international road transport business in Europe Truck Simulator 2.
Headquartered in Frankfurt, the company serves the most important transportation companies in Europe's truck simulation 2 European companies.
Have the most professional, most efficient, safest, high quality, quality drivers and trucks.
With professional logistics service knowledge and transportation management, the growing virtual company has become the most reliable transportation virtual company in the simulation truck 2 virtual company.
——————————————————————
Want to join us? We mainly use Chinese as the language and the second language is English.
Looking forward to adding players from all over the world who like ETS2 ATS.
We are looking for a professional driver!
The maximum speed required for kilometers is 100 per hour/km and must not exceed
Professional, effective, safe, punctual and semi-trailer professional experience.
If we are interested in you and you can notify these rules, please send us an application. YY:191435
- Eason and Peter Mou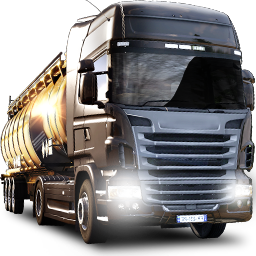 Limit 25 000 km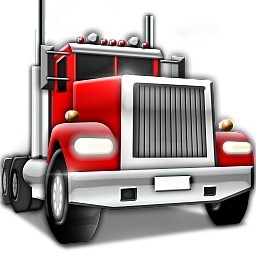 Limit 10 000 mi
1 - 申请进入虚拟公司的申请人必须年满18岁或以上
2-进入虚拟公司的司机必须拥有原始游戏ETS 2或ATS
3 - 积极参与公司的工作和活动。
4-面试后,司机必须申请进入Trucksbook公司。
5-申请人的试用期为1周,最长为2周。
6 - 每个驾驶员必须使用最新的游戏版本ETS2和ATS。
7-每位司机每月最低里程为30,000公里
8-要求使用truckbook客户端在TRUCKERSMP或IFMP中记录您的运输记录。
9-驾驶员需要完成调度员调度任务,每月至少接受10个订单。
10 - 禁止以任何形式作弊,禁止修改档案代码,禁止模仿作弊或其他欺骗手段。
11-司机必须使用公司前缀Dragon Freight必须使用公司涂装。
12速行程不得超过100KM / H.
13 - 在驾驶TRUCKERSMP和IFMP时链接到Discord或YY:191435语音通道。
14-未遵守这些规则,公司管理层有权解雇
驾驶员必须遵守上述规则。如果有新规定,它们将尽快更新。修改时间是2019年8月8日10:27
1 - Applicants who apply to enter the virtual company must be at least 18 years of age or older
2- The driver who enters the virtual company must have the original game ETS 2 or ATS
3 - Actively participate in the company's work and activities.
4- The driver must apply to enter the company on the Trucksbook after the interview.
5- The applicant's trial period is 1 week and the maximum is 2 weeks.
6 - Each driver must use the latest game versions ETS2 and ATS.
7-The minimum monthly mileage per driver is 30,000 km
8-Require the use of the trucksbook client to record your shipping records in TRUCKERSMP or IFMP.
9-The driver needs to complete the dispatcher dispatch task to accept at least 10 orders per month.
10 - Prohibit cheating in any form, prohibit modification of the archive code, prohibit mod cheating or other techniques to cheat.
11- The driver must use the company prefix Dragon Freight must use the company skin.
12-Speed ​​of travel must not exceed 100KM/H.
13 - Link to Discord or YY:191435 voice channel when driving TRUCKERSMP and IFMP.
14- Failure to comply with these rules, company management has the right to dismiss
The above rules must be observed by the driver. If there are new regulations, they will be updated as soon as possible. The modification time is 10:27 on August 8, 2019.