The company was dissolved!
[ TCN ] The Cargo Network
[ TCN ] The Cargo Network is a professional cargo haulage network spanning the entire EU & beyond on ETS2.
Some might recognise the TAG :0)
Do you want to play like a RL Trucker? Well, as real as it can be.
No Bullshit, No Fuss, Just Trucking.
Just good drivers who want to play the game as it's mean't to be played.
You MUST be over 18 years old to join.
100's of hours in the game are not needed, all we need you to do is drive and get your deliveries done.
So if you're looking for a relaxed VTC that won't push you or punish you then you know what to do.

Sign up and let's get trucking!! :0)

To participate in Company Convoys, you will need the Raven dlc, for the Custom Raven Paintjob to be fitted to your vehicle in the Company Colours.
Details will be provided if your application has been successful & we will provide you with the DLC if you don't already own it.

Thanks and Good Luck

The Cargo Network.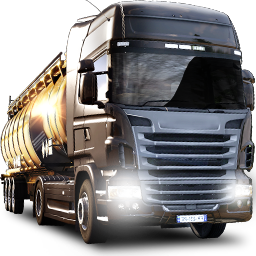 Limit 1 609 km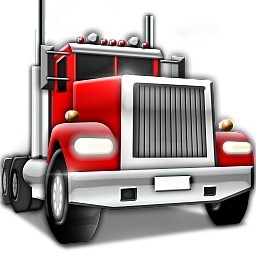 No limit
Discord Rules & Game Rules.

1. Respect Everyone.
2. No Racist Remarks.
3. VTC Colours MUST be used when in convoy.
4. No Self Promoting.
5. Don't post links without permission.

Just enjoy the games and be a nice person.
Remember! Don't deliver loads with more than 16% damage as it won't be counted.

VTC Convoy Rules.

1. VTC Colours MUST be used when in a Convoy.
2. Fill with fuel BEFORE we meet to depart from our starting point.
3. If trailers are going to be used please make 2 game saves. One with the trailer and one without.
4. Indicators must be used at all times.
5. Stop at all red lights no matter what.
6. Overtaking is NOT allowed unless it's essential. i.e the person in front stops without warning meaning you might be forced to pass them.
7. Maintain the position in the convoy you started in.
8. Respect all road users in the same manner.
9. Communicate with the convoy leader if you need to stop.
10. Warn others of trucks approaching the back of the convoy if you're at the back.

We will be known for our polite driving and respectful attitude towards others, safe driving and for just being a good VTC. That is our goal. It's up to you as drivers to make that happen.

Happy Trucking.