Baltic Vairas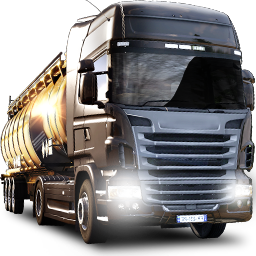 Monthly Statistics - ETS2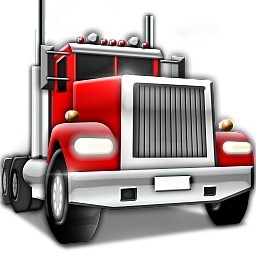 Monthly Statistics - ATS
External image
If you want to display external images, you need to enable user-generated cookies
here
.
EN
Baltic Vairas is a professional run VTC (Virtual Trucking Company) that operates on Euro Truck Simulator two on both Multiplayer and Singleplayer platforms
We are a group of trucking enthusiasts who are able to go trucking whilst making great friends along the way and adding new members daily. We are open to people from all around the world and we encourage diversity within all of our members.
We like to make sure that all drivers are working hard and helping to build up Baltic Vairas reputation whilst still having a good time.
Some of us at Baltic Vairas come from trucking backgrounds and we are lead to believe that this is helping us achieve the more realistic side of the company and enhancing a better experience for everyone who is involved with Baltic Vairas and around Baltic Vairas.
LT
Baltic Vairas" yra profesionali "VTC" ("Virtual Trucking Company"), kuri veikia "Euro Truck Simulator" dviejuose "Multiplayer" ir "Singleplayer" platformose
Mes esame krovinių gabenimo entuziastų grupė, galinti eiti krovinių gabenimo keliais, tuo pačiu keliaujant draugais ir kasdien pridedant naujų narių. Mes esame atviri žmonėms iš viso pasaulio ir skatiname įvairovę visuose mūsų nariuose.
Mes norime įsitikinti, kad visi vairuotojai sunkiai dirba ir padeda sukurti "Baltic Vairas" reputaciją, tačiau vis dar turi gerą laiką.
Kai kurie iš mūsų "Baltic Vairas" yra kilę iš krovinių gabenimo fono, ir mes manome, kad tai padeda mums pasiekti realistiškesnę įmonės pusę ir gerinti geresnę patirtį visiems, dalyvaujantiems "Baltic Vairas" ir aplink "Baltic Vairas".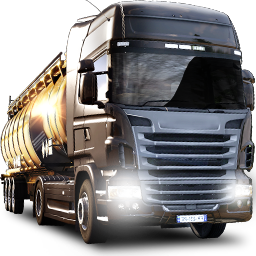 Limit 5 000 km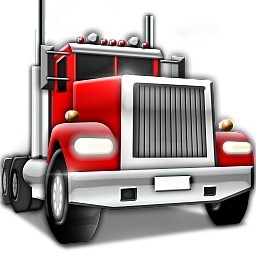 Limit 6 214 mi
Kompanijos taisyklės:
1. Gerbti kompanijos savininką, administraciją, bei valdžią;
2. Turėti tiek supratimą žaidime, tiek kompanijoje, jog mes važiuojame pagal taisykles, bendraudami, neišsišokinėdami;
3. Gerbti tiek save, tiek kitus kompanijos darbuotojus savame lygyje;
4. Nevadovauti ir/ar nekelti savęs aukščiau nei kitus, nesistengti prilygti vadovams, ar kitiems valdžios nariams;
5. Prisiminti, jog važiuojame savo malonumui, nelenktyniaudami, tačiau sau keldami azartą;
6. Stengtis nekelti konfliktų, esant vienam, nesikišti, tačiau patylėti, ar tiesiog padėti jį sustabdyti, tolimesnių veiksmų imtis nereikia.
7. Kompanijoje galioja maksimalus įspėjimų skaičius t.y 3, pasiekus, ar viršijus šį skaičių Jūs automatiškai pašalinamas iš kompanijos;
8. Reklamos, skelbimai, ar kitos naujienos mūsų kompanijoje, Discord kanale ar kitus nepageidaujamos;
9. Vykstant konvojuj, ar kitiems reisams,
GRIEŽTAI draudžiama
trukdyti jam, ar kitam kompanijos darbuotojui vykstančiam iki tikslo;
10. Įžeidimai, keiksmai, vadinami "bazarai" mūsų kompanijoje napageidaujami ir uždrausti!
11. Nenuvažiavus nustatyto limito 2 kartus busite svarstomas dėl išmetimo.
Atnaujintos taisyklės vartotojams kurie nepranešę apie savo pasitraukimą iš kompanijos ją palieka:
1. Palikus kompaniją apie tai nepranešus vadovams kalbant bendrąjame chate, sugrįžimas į šią kompaniją nėra galimas!
2. Nepranešus apie atsistatydinimą ir palikus kompaniją savo ruožtu, discorde būsite užblokuotas praėjus 3 dienoms po Jūsų išėjimo, be galimybės pasiekti šį discordą!
3. Neaptarus su vadovais ir padarius savaip, turintiems pareigas kompanijoje t.y. statusą Vadovas arba Atstovas, palikus kompaniją savo ruožtu, šio statuso neteksite ir dar kaip priedą už Jūsų žygdarbį gausite
BAN
be galimybės atsiblokuoti, ir taip pat nebegalėsite atgal sugrįžti į kompaniją!
4. Nesilaikant aukščiau paminėtų taisyklių būsite nušalintas be įspėjimo!
5. Apie pasitraukimą iš kompanijos pirmiausia būtina pranešti firmos vadovams, kitu atveju nepranešus
BAN visam laikui!
!