Czech Transit Net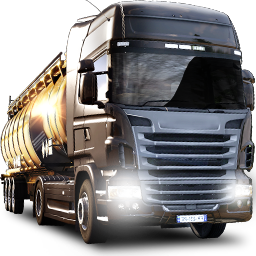 Monthly Statistics - ETS2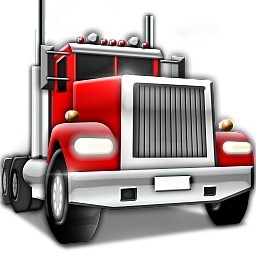 Monthly Statistics - ATS
So far, a small company from the Czech Republic, where it spent 1 year on the Czech scene in the game ETS2 (Euro Truck Simulator 2), we have recently started to support ATS (American Truck Simulator). Soon our company will celebrate 2 years since its establishment. Recently, we moved from the CZ / SK Scene to the English scene, meaning that we also support English! We try to get to the whole world and move our company even further. We are also trying to "divide" our company into several sections in the future, if we have someone who, for example, will speak French and more peoples will go with this language, then someone will be the "head" of the section and you would plan your convoys . This is how it should be done in other languages.
The company CTN (Czech Transit Net) was established on March 10, 2018, the founder and owner of the company Dante123, after some time the company CTN was dissolved due to the inactivity of our drivers in the company. However, after 9 months (December 10, 2018), the same founder re-created it, because he missed it a lot and wanted to try again. His priority was not to race in kilometers or statistics, but he had a clear goal to ride for fun, to recruit new colleagues for our company, to have a friendly team. Create convoys, events, contests and events with the company. Recently, the company CTN also exceeded the limit of 1 year from the day when it was founded, ie on 10.12. 2019. We would like to thank everyone who joined this company and helped it to reach the top. Thank you very much! Now we are working hard enough to move from the Czechoslovak scene and somehow to get to the whole world, so we have made quite a few changes in the company regarding the languages ​​in which recruitment will take place, new recruitment lists, we have already put this website in English. and a lot of change also applies to our corporate discord, which we hope to be able to open up to the public soon and not just to our employees.
• Be active on our Discord server and on TruckersMP.
• You must be at least 13 years of age.
• Minimum 50 hours in ETS2 & ATS (Can be combined).
• Follow TruckersMP & Trucksbook & Company rules (our Discord server rules also count here).
• Your TruckersMP account must be at least at 2 months old.
• During all public events and convoys, the CTN paint job must be used on truck and trailer.
• Every time you drive in TruckersMP, you should be in a voice channel on our Discord server, of course if possible.
• To complete our company limit you must write at least 5000 km per month on the Trucksbook or VTLog page, we recommend both applications.
• Once a month to attend a company convoy, if for some reason you can't arrive, send an apology.
• Have respect for the management of the company, staff, section manager & members in our company.
• Must be registered on the Trucksbook page & VTLog page.
• We use Virtual Speditor in the company (for adding jobs to your own trailer).
• If possible, we always use the company profile published by the company's management.
Before you submit your application here, please read the above requirements and fill out the form on the following page, we cannot accept you into our company without submitting the form!
Before you have a question about our company, please go to our company website and read if there is answer to your question, if you are still unsure and have not found the answer to your question, please contact us on our Discord server and create a ticket entitled "Question about Company [CTN]", the management of our company will be there for you, who will be happy to answer your question.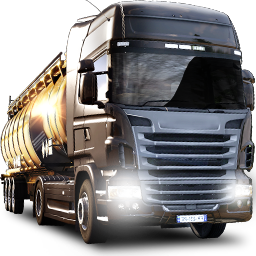 Limit 5 000 km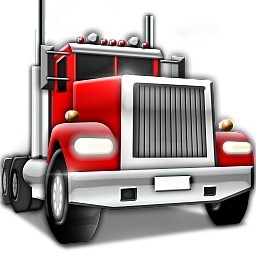 Limit 3 107 mi
1. Compliance with road traffic rules (out of speed) + Company Rules + Multiplayer (TMP) + Trucksbook
2. Obligation to write on Trucksbook 5000 km + / month (ETS2). If you do not comply, you will be given a sentence for another month.
3. Make a good name for the company in and out of the game. Ie. do not block, brake or otherwise grant to other drivers (players). There is a risk of a management meeting and a decision for this violation - either a sentence or dismissal from the company !!! (There must be some evidence)
4. Obligation to use company varnishes. (You can use a company profile)
5. It is everyone's responsibility to use Discord and Trucksbook to record orders + Virtual Speditor when playing ETS2 / ATS - if you do not know how to do so, report it to management.
6. Actively visit the company website, discord, messenger
7. The name of the company in the name of TruckersMP is mandatory for all. <your name> [CTN] - You'll get this when the recruiter tells you!
https://truckersmp.com/profile/settings
8. You will only have 1 nick (nickname) under which you will play - if not you will be automatically changed. (TruckersMP, TB, Discord)
9. 30 days of inactivity without apology = automatic dismissal.
10. Respect the decisions of the members of the Staff Team and the final decisions of the company's management.
11. When you leave the main Discord server or Messenger group, you automatically leave the company.
12. You cannot be a member of more than one virtual company at a time.
13. To be active, to speak politely (The final decision is made by the owner of the company - FamousPerson)
14. No quarrels on Trucksbook, Discord, Messenger or in the game TMP (Multiplayer). You will be given a penalty.
15. Participate in the company convoy at least once a month - all convoys are announced at Discord.
The penalties imposed are calculated against the monthly limit. So if you don't have the [5,000 km] limit, you have to leave it and then the penalty that was given to you. If you have covered the limit and you have something "little" over the monthly limit, the penalty is added to your kilometers. eg 5,546 km [met the monthly limit] + eg 5000 km [penalty]. = so you have to drive 10,546 km.
You can find other rules such as the convoy rules or communication rules on our Discord!
© ️ All rights reserved CTN >> written on December 10, 2018 - 18:00 >> 19:30
Modified on 28.3. 2020 at 19:01 UTC
Company Description & Rules were modified on 10.2. 2021 at 17:20 UTC
Changelog 10.2. 2021
-
Only green labels (divisions) have been added, we will call it appearance accessories.