The company was dissolved!
BAR Global Group
B.A.R Global Group

Who We are :
BAR Global Group is an ATS and ETS trucking group like no other. We hire truckers from all over the world that are committed to involving their time into our group. Our mission was to create a place where truckers on game could come together to form a friendly of all cultures.
BAR Global Group was founded by Baldemar95 on may 1th, 2019. We are always Hiring, We use Trucksbook for electronic load logging.

Note: It doesn't matter if you are in any team or VTC.
All you have to do is open the program before entering the game and deliver your cargo safely.
Please firstly join apply our Group on Trucksbook system and then our discord server, Thanks in an advance!


B.A.R Global Group

Oyun dünyasına liseye ilk başladığım sene babamın bana almış olduğu bilgisayar ile başladım. Yaklaşık 12 senedir oyun dünyasındayım ve piyasadaki birçok oyunu denedim. Bu oyunları online seçeneğiyle oynamak bana şunu öğretti ; İNSANLAR ile İLETİŞİM. Çalıştığım birçok işte oyunlar sayesinde yakaladığım iletişim ile bir yerlere geldim. Oyunlarda DOSTLUK olur mu ile başlayıp bir AİLE olmaya kadar geldim. B.A.R Global Group bir aile şirketi tadında kurulmuş, yönetim kadrosu ailemden farklı görmediğim insanlarla oluşmuştur. Bu platformu kurar iken sizlere çok iyi bir oyuncu olmayı vadedemem. Ama sizlere SAMİMİYETİ , AİLE olmayı , en önemlisi ise GÜVENİ gösterebilirim. Benim inandığım şey , en kötü alışkanlığınızın oyun olması. Böylece diğer kötülüklerden uzak durabiliriz belki de. B.A.R Global Group eve ayakkabılarını çıkararak girenlerin ekibidir.

Not : Herhangibir takımda ya da VTC de olmanız önemli değildir.
Tek yapmanız gereken oyuna girmeden programı açmak ve yükünüzü güvenli bir şekilde teslim etmek. Bizim adımıza TruckBook sistemine yükünüzü bırakmanız..

Başvurunuzu Trucksbook üzerinden yaptıktan sonra lütfen Dİscord sunucumuza giriş sağlayarak işleminizi tamamlayınız
No limit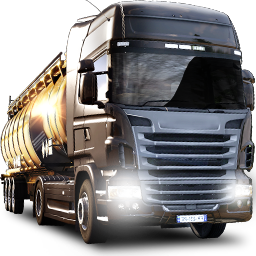 Limit 5 000 km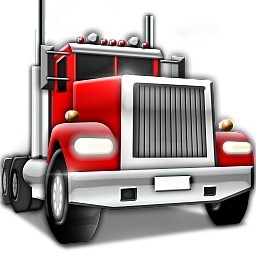 No limit
[BAR] Global Group
Neden bize katılmalısın?
Şoförlerimiz için sunduğumuz şeyler :
- Özel İzleyici. (TrucksBook)
- Aylık ETS2 / ATS konvoyları.
- * Özel Konvoylar.
- İyi bir çevre ve dost canlısı insanlar.
Gereksinimlerimiz:
- En az 18 yaşında olmalınız (+18)
- 3'den fazla BAN almamış olmak
- İngilizce veya Türkçe dillerinde iletişim kurabilmek
- Ayda en az 5,000 km yol kat etmeniz ve belirli iş gereksinimlerine ulaşmanız beklenir
- Oyun etiketinizde [BAR] Global Group - Oyuncu adınızda [BAR] + İsim Yazmalıdır
-Steamde Topluluğumuzun avatarını kullanmanız.
- Olgunluk gösterebilmelisiniz
- Erkek üye olmalısın..
Lütfen önce Grubumuza başvurunuzu yapın ve daha sonra Discord sunucumuza katılınız
Teşekkür ederiz!
Discord server :
https://discord.gg/bSkYEvZ
Genel Kurallar :
1 - Küfür ve argo kelimeler kullanmak ; ırk , dil , din ayrımı yapmak , siyaset konularını tartışmak yasaktır.
2 - Büyüklere saygı , küçüklere sevgi her zaman ön plandadır.
3 - Discord odalarında gereksiz yere mikrofon basmak yasaktır. ( Bu kurala uymayan kişilere discord üzerinden yaptırım uygulanır. )
[ EN ]
B.A.R Global Group
Why should you join us?
Currently we offer to our drivers:
- Custom Tracker. ( TrucksBook )
-Monthly ETS2/ATS convoys.
- *Special Convoys.
- Good environment and friendly people.
Our requirements:
- Your age to be at least 18 years old.
- You cannot have more than 3 bans in the past year.
- To be able to communicate in English or Turkish
-You will be expected to attend at least 2,500 km Road per month and reach certain job requirements
- Have [ B.A.R ] in your game tag or license plate.
- Genuine interest to join.
- You must be able to show maturity
- You must be male member
Please firstly join our discord server and then apply for our Group Thanks in an advance!
https://discord.gg/bSkYEvZ