Kasperek Transport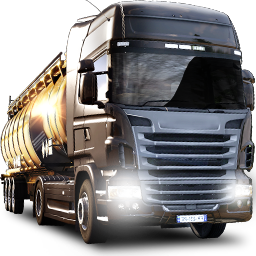 Monthly Statistics - ETS2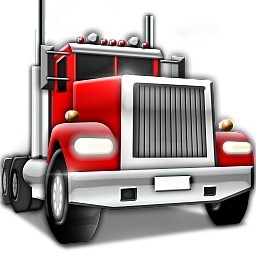 Monthly Statistics - ATS
External image
If you want to display external images, you need to enable user-generated cookies
here
.
External image
If you want to display external images, you need to enable user-generated cookies
here
.
Witaj w firmie Kasperek Transport.
Rekrutujemy osoby, które lubią przemierzać trasy wyjątkowymi ciężarówkami po wirtualnym świecie gry.
Wiek min. kierowcy 18 lat. Czy czegoś wymagamy - tak jednego pasji do gry :)
Oferujemy:
- zmodyfikowane sprawdzone najpiękniejsze ciężarówki oraz naczepy - wcześniej sprawdzone dokładnie :)
- dopracowane paczki innych modyfikacji, które w znaczący sposób poprawiają rozgrywkę
- miłą atmosferę i pomoc w grze
- dla graczy którzy lubią wyzwania oferujemy dodatkową ekonomię w grze ps. więcej informacji jak do Nas dołączysz
- serwer discord oczywiście jest.
REGULAMIN
§ 1. Ogólne zasady
1) Każdy zarejestrowany kierowca musi przestrzegać tego regulaminu.
2) Za złamanie punktów regulaminu grozi ostrzeżenie lub wydalenie z rozgrywki.
3) Kierowca ma obowiązek jeździć z włączonym ogranicznikiem prędkości.
4) Kierowca powinien znać przepisy ruchu drogowego które obowiązują w ETS2. Zasady dotyczą także znaków warunkujących prędkość które nie są limitami.
5) Za niedozwolone korzystanie z modyfikacji lub komend, które ingerują w prędkość lub skalowanie grozi wydalenie z rozgrywki.
6) Nowy Kierowca musi stworzyć nowy profil gry przy dołączeniu do rozgrywki.
§ 2. Przyznawanie Zestawów - dla osób które uczestniczą w ekonomii
1) Ilość zestawów jest ograniczona.
2) Kierowca zatrudniony na pełen etat jeździ jednym z zestawów wybranych przez twórców rozgrywki.
3) Kierowca na okresie próbnym, jeździ zestawem, który został przydzielony przez twórców rozgrywki.
4) Wcześniejsza zmiana zestawu wychodzi tylko i wyłącznie z inicjatywy twórców rozgrywki.
5) Kierowca jest zobowiązany do zmodyfikowania zestawu zgodnie z prezentacją taboru.
6) Walutą jaką używamy w firmie to EURO, prosimy o ustawienie takiej waluty w grze.
7) Każdy Kierowca jest zobowiązany do ustawienia podstawowego interioru.
§ 3. Generowanie tras oraz ich pobieranie - dla osób które uczestniczą w ekonomii
1) Każdy Kierowca wybiera trasy określone w jego licencjach.
2) Pobieramy trasy z RYNKU ŁADUNKÓW.
3) Nie mając trasy w firmie której się znajdujemy należy przejechać do najbliższej firmy.
4) Kierowca musi co 5 trasa wrócić do miasta bazowego firmy. ( W tym przypadku gdy nie posiada ładunku może wyedytować go w dowolnym edytorze tras).
§ 4.Oddawanie tras i rozliczenia
1) Oddajemy trasy poprzez wklejenie 2 zdjęć w swoim profilu na discordzie.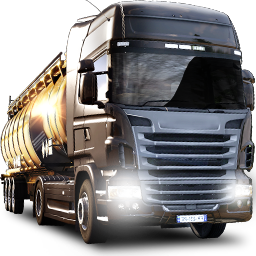 Limit 10 000 km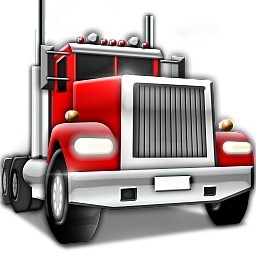 No limit