The company was dissolved!
Albatros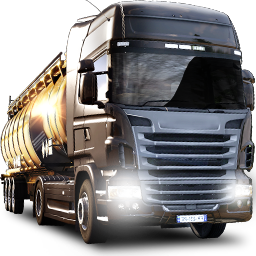 Limit 10 000 km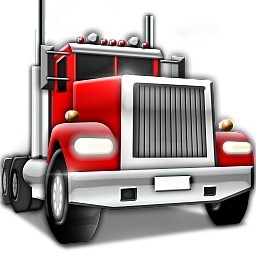 No limit
External image
If you want to display external images, you need to enable user-generated cookies
here
.
1. Rekrutacja Przebieg Rekrutacji:
· Rozmowa z zarządem
· Jazda próbna
Wymagany Wiek:

16+
W przypadku pozytywnego rozpatrzenia przez zarząd, osoba aplikująca do firmy otrzymuje rangę «Rekrut».
Rekrut od razu ustawia firmowy awatar na TrucksBook, TruckersMP i VTLog.
Okres rekrutacyjny trwa maksymalnie 5 dni.
Podczas tego okresu, rekrut ma obowiązek oddania 5000 km w trybie rzeczywistym.
Rekrut ma obowiązek oddania pierwszej trasy w ciągu 24 godzin od dołączenia do firmy.
Na końcu okresu rekrutacyjnego, rekrut otrzymuje rangę « Młodszy kierowca » lub zostaje wydalony z firmy.
2. Rangi
Rekrut
Młodszy kierowca – po oddaniu 5000 km
Kierowca – po oddaniu 30 000 km
Weteran – po oddaniu 100 000 km
Mistrz – po oddaniu 200 000 km
Elita – po oddaniu 500 000 km
Legenda – po oddaniu 1 000 000 km
3. Wizerunek
W trybie wieloosobowym, każdy pracownik jeździ z firmowym malowaniem oraz tagiem.
Na TrucksBooku, TruckersMP oraz VTLogu każdy ma ustawiony firmowy awatar.
4. Rozgrywka i tryb wieloosobowy·
Każdy pracownik ma obowiązek posiadać zainstalowane aplikacje TrucksBook Client i Logit (VTLog).
·
Każdy pracownik ma obowiązek uruchamiać gre przez aplikację TrucksBook Client.
·
Każdy pracownik ma obowiązek jeździć poniżej 100 km/h.
·
Każdy pracownik ma obowiązek oddać przynajmniej 10 000 km miesięcznie w trybie rzeczywistym.
·
Każdy pracownik ma obowiązek grać uczciwie.
·
Przestrzegamy przepisów ruchu drogowego. Aczkolwiek, nie zatrzymujemy się na światłach i nie stosujemy się do ograniczeń prędkości, chyba że sytuacja na drodze tego wymaga.
·
Staramy się jeździć płynnie i trzymać się swojego pasa ruchu.
·
Poza konwojami, każdy może sobie wybrać dowolny zestaw do jazdy.
·
Konfiguracja podwozia 8x4 jest dozwolona wyłącznie do ładunków ponadgabarytowych.
·
Sygnalizatory ostrzegawcze są dozwolone wyłącznie do ładunków ponadgabarytowych
i naczep HCT.
·
Konfiguracja jedno- lub czteroosiowa jest niedozwolona dla naczep standardowych.
·
Przejechanie ponad 300 km innym pojazdem niż ciężarówka jest niedozwolone poza konwojami.
·
Przejechanie ponad 300 km bez ładunku jest niedozwolone.
·
W trybie wieloosobowym, przestrzegamy obowiązujący tam regulamin (TruckersMP).
·
Pamiętaj, że na drodze reprezentujesz firmę : twoje zachowanie musi być bez zarzutu.
5. Discord
Wymagamy aktywności na kanałach głosowych oraz kultury osobistej i szacunku do wszystkich na wszystkich kanałach.
6. Konwoje·
Minimum raz w tygodniu, organizujemy konwój firmowy lub międzyfirmowy.
·
Konwój może zorganizować każdy pracownik firmy.
·
Każdy ma obowiązek wziąć udział w przynajmniej jednym konwoju w miesiącu.
·
Na konwój, przyjeżdżamy naprawionym i zatankowanym zestawem z floty firmowej ustalonym przez organizatora lub zarząd.
·
Pojazd pilotujący (Skoda) może prowadzić tylko uprawniona osoba po uzgodnieniu z zarządem.
·
Jeśli ktoś się spóźni na konwój, nie uczestniczy w nim.
7. Sankcje
Po oddaniu 3 tras w trybie wyścig, kierowca jest zobowiązany do włączenia ogranicznika prędkości (speed limiter, tzw. « kaganiec ») do końca miesiąca.
Ban na TrucksBooku za oszustwo lub nieuczciwą grę skutkuję wydaleniem z firmy.
Pozostałe kwestie będą rozstrzygane przez zarząd w zależności od sytuacji.
Nieznajomość regulaminu nie zwalnia z jego przestrzegania.
Regulamin jest własnością wirtualnej firmy Albatros kopiowanie i powielanie jest zabronione.