The company was dissolved!
Red Eye Logistics [Hiring]
**Background Information**

Here at Red Eye Logistics, we are a close knit group of drivers who focus mainly on forming good bonds with our fellow drivers. To do this we often can be found hanging out in discord and chatting with each other. We are an active group and have drivers on daily, however we are mostly working adults and understand that life happens. So if you have work or family stuff and can't be on 24/7, we understand! Our VTC only really focuses on REAL miles, rather than RACE miles. Accidents happen but try to keep your speeds within REAL miles as much as possible. Feel free to join our discord and see what we're about before applying if you choose. We like to push our miles but we also keep in mind that we are here to enjoy ourself and have fun and relax with each other and we want you to feel the same. Our VTC is constantly changing and adding new things and we are open to hearing any and all suggestions you may have for us if you join. Many of us have been driving together for a while and we strive to become bigger and better than ever before, and we would love for you to join us on this journey. Any questions, join our discord or contact me directly at Toxic#0002 on discord.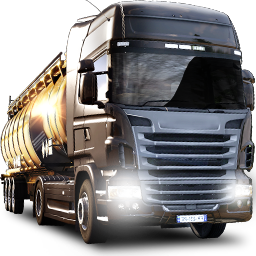 Limit 3 000 km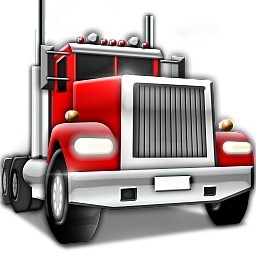 Limit 3 000 mi
**Red Eyes Logistics Rules**

**Discord**

- No random spam
- No hate speech
- No advertising other VTC's or Other communities
- Keep drama out of the public chats
- Follow Discord TOS
- No excessively loud or annoying noise in voice chat (otherwise you may be put on PTT if needed)

**ATS/ETS Rules**

- When driving on ATS or ETS, follow all TruckersMP rules
- You are not required to run company colors when you drive alone but be prepared to put them on for convoys.
- Be courteous. Announce when you are passing drivers, or if you are giving room for someone to merge onto a highway etc.

**Convoy Rules**

- Maintain a good following distance (100+ meters minimum, but 150-200 is recommended)
- In public convoys, drivers should not use the CB at all unless it's an emergency. This keeps comms open for directions from the convoy lead and allows managers to communicate with other VTC's
- Be early, refueled, and loaded so when the convoy starts we are all ready to roll out
- Have company colors on and have a matching company trailer, unless specified otherwise by management
- Be in discord to listen or give callouts to your fellow drivers.

*rules subject to change at any time*