The company was dissolved!
BECKHAM a spol s.r.o
External image
If you want to display external images, you need to enable user-generated cookies
here
.
Cieľom firmy nie je mať najviac zamestnancov / byť najväčšia firma. Naším cieľom je mať vo firme aktívnych ľudí, ktorí si dokážu nájsť čas na hranie ETS2 / ATS a odjazdia povinný limit a aj niečo naviac.
Spoločnosť Beckham a spol s.r.o zahájila svoju činnosť 16.2.2021.(kvôli zmene krajiny riaditeľom, ktorý nám celú firmy pošpinil, som musel firmu vytvoriť na novo). Hlavnou činnosťou firmy je poskytovanie dopravných služieb v oblasti vnútroštátních a medzinárodných prepráv. Špecializujeme sa na prepravu lahších nákladov prechádzame si aj tažšími nákladmi až po tie najťažšie a nadrozmernejšie náklady. Za túto dobu sme získali veľa skúseností ktoré prenášame do praxe. Prepravy prevádzame modernou technikou, ktorá nám v spolupráci s našimi profesionálnými vodičmi prinášajú úspech. A vďaka tomu sú naši zákazníci nadmieru spokojný. V súčastnej dobe spoločnosť Beckham a spol s.r.o pôsobí v celej Európe, niečo z Afriky a z American Truck Simulátor sú to oblasti Severnej Ameriky.
ČO POŽADUJEME :

*Vekové obmedzenie u nás neplatí. Pokiaľ poznáte zásady slušného správania, nemám dôvod vás neprijať. Pokiaľ to ale porušíte, trest vás neminie!!
*Mať Trucksbook client
*Najazdiť aspoň 6000 km mesačne v ETS a 4000 míľ v ATS(kto vlastní iba jednu z dvoch uvedených hier tak limit je 12 500km)
*vlastniť Discord alebo TeamSpeak3 najlepšie obe
*vlastniť vlastný náves

ČO OD NÁS DOSTANETE

*vlastný Discord a TeamSpeak
*firemné skiny na náves aj tahač


External image

If you want to display external images, you need to enable user-generated cookies

here

.


*ťahač podľa vlastného výberu
A veľa ďalšieho
Radi vás privítame práve u nás v B&SPOL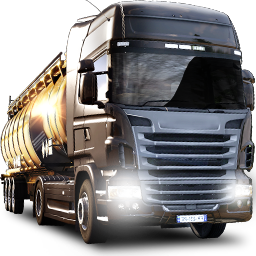 Limit 6 000 km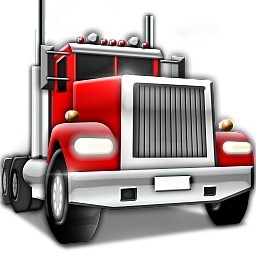 Limit 4 000 mi
1.Dodržovať pravidlá cestnej premávky.( na červených stojíme, iba ak ide dakto z prava, ľava alebo oproti!! INAK NIE a pokuty je na vás či budete mať zapnuté alebo vypnuté)

2.Jazdiť max do 100 km/h.

3.Nenadávať a nešpiniť meno firmy.

4.Byť aktívny. Kto však nesplní limit, tak vie čo ho čaká!!

5.Ak budete chcieť voľno alebo dakde cestujete píšte mi.

6.Mať v hre v MP v player tagu B&SPOL(zamestnanci).

7.Používať firemný skin tahača aj návesu aj v SG(nepovinné) ale v MP na konvoje povinný.

8.Riaditeľ, Zástupca a Dispečer dajte si pred meno na steame (B&SPOL) a v player tagu Riaditeľ B&SPOL, Zástupca B&SPOL a Dispečer B&SPOL.

9.Keď jazdíte musíte byť buď na TS3 alebo Discorde.

10.Jazdíme akékoľvek zákazky.(ale nie zavodné)

Ten kto poruší týchto 10 pravidiel, tak dostane napomenutie... Po 3 napomenutiach má padáka :)