Roszada Trans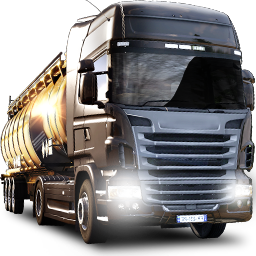 ETS2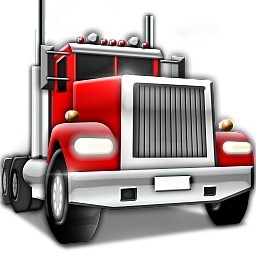 ATS
ZAPRASZAMY DO NAJLEPSZEJ POLSKIEJ FIRMY RZECZYWISTEJ ROKU 2022
Witamy w naszych skromnych progach . Skupiamy pasjonatów gier ETS2 i ATS.
Co wyróżnia naszą Vskę na tle innych ? Zgrany zespół i niemalże rodzinna atmosfera.
Każdy kierowca poczuje się tutaj jak u siebie.
Minimalny limit wynosi 10000 km.
Firma Roszada Trans to prężnie działająca firma , która współpracuje z wieloma innymi vskami
Dzięki zaufaniu które zdobyliśmy swoją solidnością i dbałością o dobrą organizację
Jesteśmy zapraszani na wiele eventów międzyfirmowych
Sami również organizujemy wiele różnych imprez międzyfirmowych czy też wewnątrzfirmowych
Dzięki wspaniałej atmosferze osiągamy sukcesy bez większego wysiłku
Od kwietnia 2021 trzymamy się w pierwszej siódemce polskiego rankingu rzeczywistego
Jeśli Jesteś ciekawy/ciekawa jak to jest być w firmie która:
Nie upomina swoich kierowców gdy grają w inne gry
Nie wywiera presji a przy tym osiąga sukcesy i wspanaiale się bawi
Dołącz do Nas , a na pewno nie pożałujesz
Serdecznie zapraszamy
Wymagamy:
-komunikator Discord
-sprawny mikrofon
-wieku minimum 13 lat
-chęci do gry
Oferujemy:
-miłą atmosferę
-serwer Discord
-konwoje międzyfirmowe
Jeśli lubisz jeździć sam lub w trybie konwój sekcja single player to coś dla Ciebie . Po miesięcznym stażu w firmie oferujemy skiny i bazę firmową . Od września obok bazy firmowej i malowania firmowego dostępnego na singleplayer wdrażamy swój własny, autorski moduł realnej ekonomii który jest stale rozwijany o nowe funkcje
Nasza doświadczona ekipa zawsze doradzi i rozwiąże problemy techniczne . Nie czekaj aplikuj już teraz do Roszady Trans w nowej odsłonie . To właśnie na Ciebie czekamy
https://info.flagcounter.com/DeI2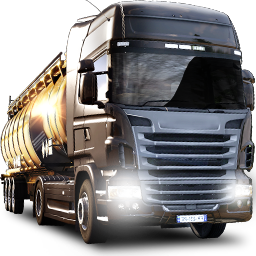 Limit 15 000 km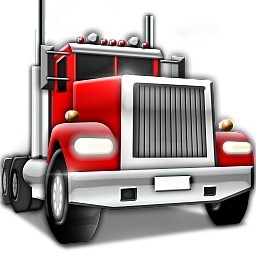 No limit
REGULAMIN FIRMY
1.1
Nieznajomość regulaminu nie zwalnia z jego przestrzegania
1.2
Zarząd zastrzega sobie prawo do zmiany regulaminu w dowolnym momencie
1.3
Regulamin jest własnością wirtualnej firmy Roszada - Trans i zabrania się jego powielania w dowolnym zakresie bez zgody zarządu firmy
1.4
Każdy pracownik zobowiązany jest posiadać konto na platformie Trucksbook i używać go podczas gry w ETS2 i ATS
1.5
Okres próbny trwa 10 dni . W ciągu okresu próbnego potencjalny kierowca musi przejechać minimum 5000 km
1.6
Awans na kierowce można uzyskać po przejechaniu 5000 km w trybie realnym i odbyciu okresu próbnego czyli 10 dni
1.7
Ranga okres próbny nie może brać urlopu , może wnioskować do Zarządu o wydłużenie okresu próbnego maksymalnie o 20 dni
1.8
Pracownik któremu okres próbny kończy się przed piętnastym dniem miesiąca lub piętnastego dnia miesiąca jest zobowiązany przejechać brakujący
dystans do realizacji limitu miesięcznego firmy . Przy czym dla osób kończących okres próbny w danym miesiącu jest to zawsze 10000 km
1.9
Minimalny dystans do przebycia w firmie to 10000 km +1 konwój obowiązkowo lub 15000 km bez konwojów
1.10
Każdorazowy brak realizacji minimalnego dystansu o którym mowa w punkcie 1.9 skutkuje wydaleniem z firmy.
1.11
Pracownik który nie przejedzie ani kilometra w danym miesiącu bez wyraźnego powodu zostaje wydalony z firmy
1.12
Każdy pracownik zobowiązany jest do ustawienia firmowego avatara na swoim profilu na Trucksbooku oraz taga firmowego na TruckersMP
1.13
Malowanie firmowe zestawu obowiązuje na konwojach wewnętrznych i międzyfirmowych
1.14
Trzy trasy oddane w trybie 106-180 km/h w miesiącu mogą skutkować wydaleniem z firmy
1.15
W zależności od przebytego dystansu w firmie zarząd nadaje rangi:
Zawodowy kierowca po przebyciu 40 000 km
Starszy kierowca po przebyciu 90 000 km
Honorowy kierowca po przebyciu 300 000 km
Kierowca_senior po przebyciu 600 000 km
Legendarny kierowca po przebyciu 1 000 000 km
Znakomity kierowca po przebyciu 1 500 000 km
Sensacyjny kierowca po przebyciu 2 000 000 km
Nieziemski kierowca po przebyciu 2 500 000 km
Wyśmienity kierowca po przebyciu 3 000 000 km
Fantastyczny kierowca po przebyciu 4 500 000 km
Cudowny kierowca po przebyciu 7 000 000 km
Doskonały kierowca po przebyciu 8 500 000 km
Boski kierowca po przebyciu 10 000 000 km
Rangi te dają przywilej taki jak brak realizacji limitu firmowego w danym miesiącu wtedy kierowca jest degradowany rangę niżej
1.17
Po dobrowolnym opuszczeniu firmy lub wydaleniu z firmy pracownik ma obowiązek zaprzestania używania malowania firmowego, taga firmowego i avatara firmowego na Trucksbooku
1.18
Wszystkie kwestie niezawarte w powyższym regulaminie rozstrzyga zarząd firmy
REGULAMIN SEKCJI SINGLE PLAYER
1. Sekcja single player zakłada posiadanie promodsa i jest to bezwzględne wymaganie aby do tej sekcji dołaczyć .
2. Okres próbny trwa miesiąc i zakłada przejechanie 20000 km
3. Po ukończeniu okresu próbnego dana osoba może ubiegać się o skiny i bazę firmową .
4. Zakazane jest udostępnianie bazy firmowej oraz skinów osobokm trzecim
5. Regulamin sekcji single player nie zwalnia z przestrzegania innych regulaminów firmy
6. Wszelkie kwestie nie ujęte w niniejszych regulaminach rozstrzyga Zarząd firmy .