Ahmling Transport VTC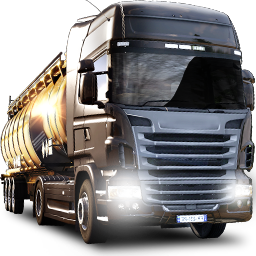 Monthly Statistics - ETS2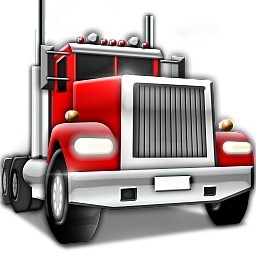 Monthly Statistics - ATS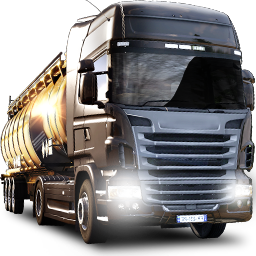 Award
TOP km
- September 2021
[center]
Danish/Dansk [DK]
Ahmling Transport er Danmarks største VTC som blev oprettet i 2014. Gennem de seneste 7 år har der været næsten 300 forskellige kørere i firmaet og der er blevet kørt over 61.000.000 kilometer i alt.
Vi bestræber os på at blive nummer 1 i antal kilometer kørt på en måned i TrucksBook. I september 2021 kom vi op på 3. pladsen med blot 54 medlemmer - det er vi meget stolte over!
Gennem mange års erfaring inden for at være et stort fællesskab, har vi hurtigt fået knyttet nogle stærkt bånd til hinanden og vi holder meget af hinanden herinde. Vi bestræber os på at alle kan være en del af dette fællesskab og at alle har det godt med hinanden. Vores gennemsnitsalder ligger højt, da vi har folk fra vidt forskellige årtier. Lige fra 18 årige friske unge gutter til 72 årige erfarende chauffører.
Vi kører primært i "ProMods"-serveren på Multiplayer, men vi har en del kørere som vælger at køre Singleplayer istedet - der er plads til enhver smag.
Alle vores ture bliver registreret i TrucksBook, hvor vi dagligt konkurrere med hele verden om at blive nummer 1.
English/Engelsk [EN]
Ahmling Transport is the biggest VTC in Denmark which was established in 2014. Throughout the last seven years, we've had over 300 different drivers in our company and have driven over 61.000.000 kilometers.
Our goal in the near future is to become number 1 in total kilometers in a single month at TrucksBook. In September of 2021, we clinched the 3rd position with just 54 members - we are very proud of that!
With many years of experience of being a huge community, we've never been closer to each other than before. We have a strong friendship and have the deepest respect for each other. We do everything to make sure that everyone can be a part of this community and everyone is having a great time while being in Ahmling Transport. The age of our members is 18-year-olds to 72-year-olds experienced drivers.
We drive on the "ProMods" server on Multiplayer, but we have a lot of drivers who choose to play on Singleplayer instead - there's room for everyone.
All of our trips are registered on TrucksBook, where we are competing with drivers from all over the world to become number 1.
[center]Danish/Dansk [DK]
Hvorfor skal du vælge os?
Vi er venlige, aktive og et fantastisk fællesskab for alle kørere.
Vi afholder fællestur hver aften kl. 20:00.
Vi har et stærkt lederhold og et stærkt fællesskab.
60+ danske kørere.
Vi spiller en masse Euro Truck Simulator 2.
English/Engelsk [EN]
Why should you choose us?
We're friendly, active and a fantastic community for all our drivers.
We have daily convoys that start at 8 pm (CEST).
We have a strong staff and strong friendship.
60+ Danish drivers.
We play Euro Truck Simulator 2 a lot.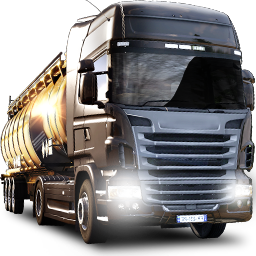 Limit 15 000 km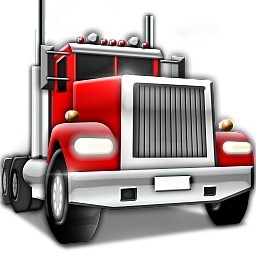 No limit
Danish/Dansk [DK]
Regler
1. Overhold altid TruckersMP's regler.
2. Man skal være 18 år eller ældre - enkelte undtagelser kan ske.
3. Du skal opføre dig ordentlig overfor kørere i firmaet samt andre firmaer.
4. Hver måned skal du køre 15.000 km - med maksimal hastighed på 100 km/t. Kører du i "race" én gang, må du fremover maksimalt køre 90 km/t.
5. Vi tolererer ingen form for chikane eller mobning - skulle det ske, ville der ske hårde konsekvenser og evt. fyring fra Ahmling Transport.
Regler under konvojkørsel
1. Under fællesture kl. 20:00 hver aften, skal du være til stede 10-15 minutter før turen starter.
2. Du skal have en afstand til forankørende på 100+ meter.
3. Du kører professionelt og kan bevare overblikket under kørslen.
4. Når turlederen snakker over Discord, skal der høres godt efter hvad han siger.
English/Engelsk [EN]
Rules
1. Follow TruckersMP rules.
2. Be at least 18 years old - expectations can be made.
3. Respect all drivers, inside and outside of our community.
4. Drive at least 15.000 km - with a maximum speed of 100 km/h. If you drive in "race" once, you are only allowed to drive 90 km/h.
5. We do not tolerate harassment or bullying - should this happen there will be consequences.
Convoy Rules
1. During the daily convoy, which starts at 8 pm (CEST) every day, you have to be
ready 10-15 minutes before the convoy starts.
2. You have to keep a distance of 100+ meters from the driver in front.
3. You have to drive professionally and keep your head down in stressful situations.
4. When the Leader of the Trip is speaking on Discord, you have to be quiet and obey the information that is told.